Stressing at work? Relationship problems? We all need a little getaway from the hustle of our daily lives at one point or another. From beautiful Caribbean beaches, to exciting new cities, the amount of travel destinations to choose from are truly endless. Alongside Insta-worthy scenery, finding delicious noms is at the top of most of our vacation desires. Yet, continuing to follow a cruelty-free lifestyle when vacationing can seem to be a bit difficult.
Luckily, with the rapid growth of veganism, many cities have followed suit and have contributed to some of the most amazing vegan-friendly destinations and attractions.We've made it easy for you. Here's five of our favorite plant-based destinations!
1. Spend a Weekend at The Dreamcatcher
- San Juan, Puerto Rico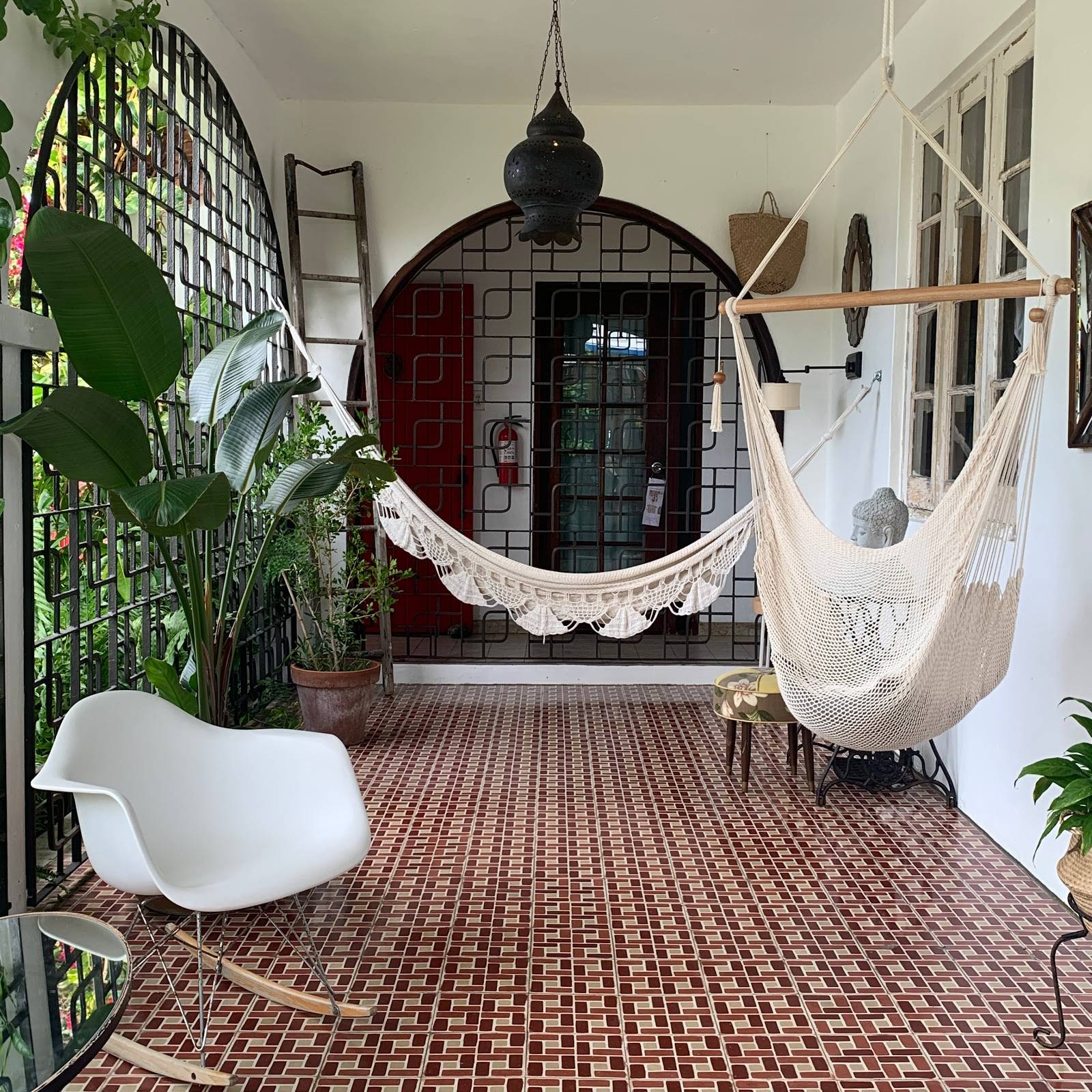 Known famously as the only vegetarian hotel in San Juan, the island's capital, The Dreamcatcher is truly heaven as we know it. This bohemian style hotel offers exquisite vegetarian, vegan, and gluten-free breakfasts, three course brunches, and specialty dinners by local chefs, in which they source all of their ingredients locally and organically. This practice not only helps support Puerto Rico's farming, but also helps to lessen the island's carbon footprint.
Alongside the amazing culinary options, The Dreamcatcher offers yoga and meditation classes daily, bikes for rent to cruise around the city, paddle boarding, and so much more. Their nine rooms and three suites are curated with a unique vibe and personality. Our founder Ewelina, stayed at The Dreamcatcher for her bridal party, and she absolutely adored her stay!
2. Go on a Vegan Food Tasting Tour
- Tel Aviv, Israel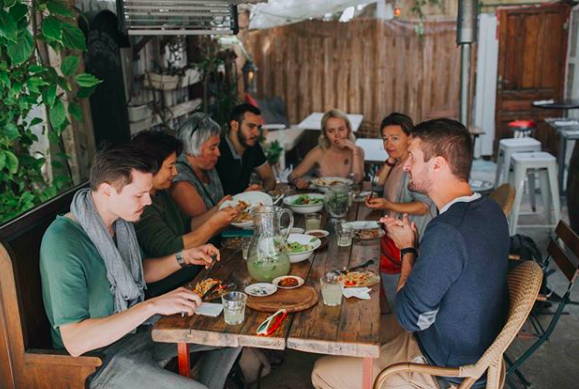 Held by Abraham Tours, this ultimate Vegan Tasting Tour is a three hour excursion that takes you all over the up and coming vegan capital of the world! In this three hour tour, you will go to four different eateries and even an ice cream shop!
All of these restaurants are located close to the Tel Aviv hostel, and is an amazing way to meet other wanderlust vegans! At only $45 per person this attraction is a must for your trip to Israel.
3. Take a Vegan Cruise - Miami, FL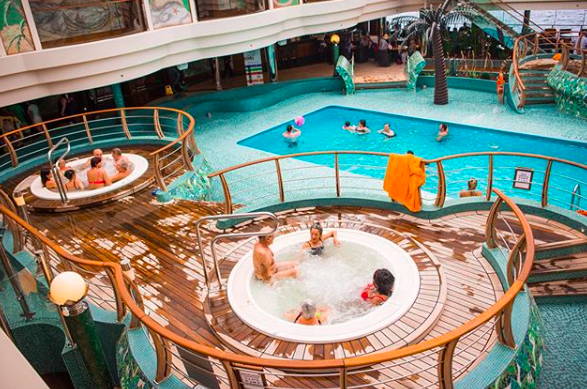 With ports in Miami, Florida the Holistic Holiday at Sea cruise is the self-care getaway we all deserve. Supported by PETA, this nine day cruise from Miami to San Juan, PR, St. Maarten, and St. John's Antigua and Barbada, is 100% cruelty-free and 100% relaxation.
With world-renowned speakers and instructors, this cruise includes fascinating presentations to help aid a plant-based lifestyle! Plus, the itinerary is consistent and filled with vinyasa yoga classes, guided meditation sessions, aqua fitness, vegan cooking classes, and plenty of holistic healing panels!
4. Visit an Animal Sanctuary - Saugerties, NY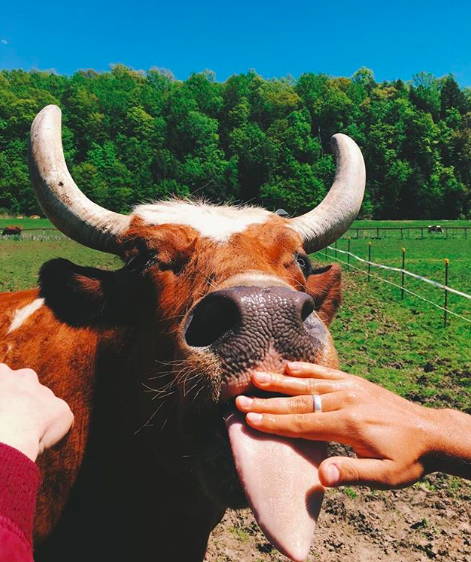 All animal sanctuaries are pretty amazing - yet, we have a personal fave. The Catskill Animal Sanctuary in Saugerties, NY is a 148 acre farm that "...rescues farmed animals, ignites social change to end their exploitation, and champions vegan living," as said in their mission statement. At the sanctuary, you can visit eleven different species of farmed animals that were rescued from neglect, abusive environments, and cruelty.
You can go for a day tour or even stay overnight at the Homestead residence, which includes a seasonal vegan breakfast! Plus, the sanctuary hosts numerous events throughout the year such as seasonal pantry parties, vegan cooking classes, lectures, and more! Skip the zoo and go spread some love and donate to organizations that promote compassion!
5. Find a Plant-Based Yoga Retreat - Bali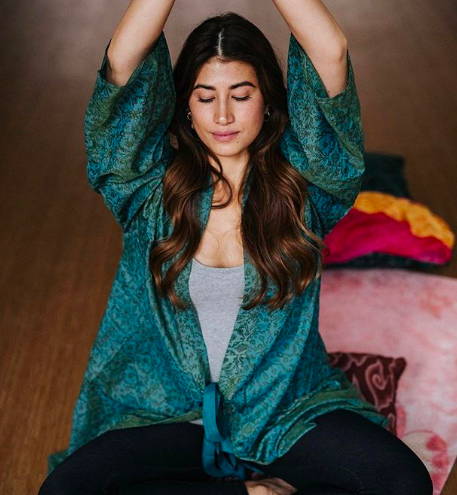 Need to unplug and recenter? Re-nourish your body and soul with a Love Out Loud yoga retreat! Not only do these retreats feature daily morning meditation practices, hindu ceremonies, Balinese massage, and spiritual classes, they also have the most amazing plant-based itinerary. Each meal served is prepared fresh daily and is made from organic sources.
What's the best plant-based vacation you've ever taken? Let us know in the comments below!