6 Fall Vegan Sweets That Will Help You Tap Into Hygge
Hygge is a quality of coziness and comfortability that engenders a feeling of contentment or well-being: an ideology that is staple to the Fall months. One way we're incorporating more of this appreciation into our daily life is making conscious food choices, and eating more seasonally.
Spending more time at home, we've been leaning heavily into sweet Fall recipes — so we've rounded up a few of our vegan faves with plenty of pumpkin, cinnamon, apple, and matcha undertones to inspire you to incorporate a little more hygge into your life!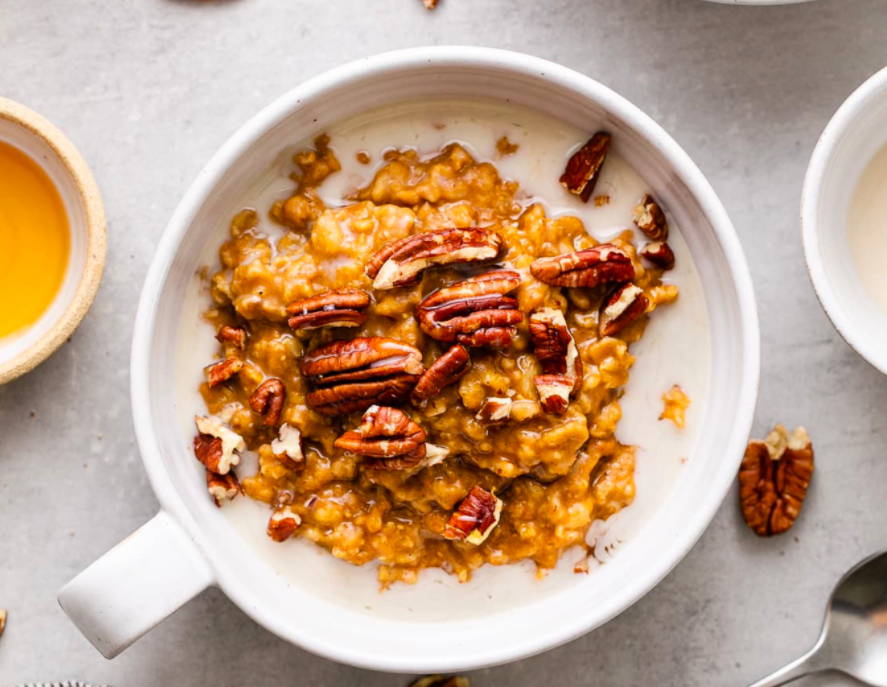 We're starting off simple, yet this Pumpkin Oatmeal recipe is an essential. Not only is it healthy and made with all the typical plant-based ingredients in your pantry, it's also an amazing way to prevent food waste. The main star of this show is pumpkin puree, which can be used from any prior recipes (think pumpkin pie, pumpkin pancakes, really pumpkin anything) to create a hearty, Fall breakfast. Top it off with some walnuts and maple syrup!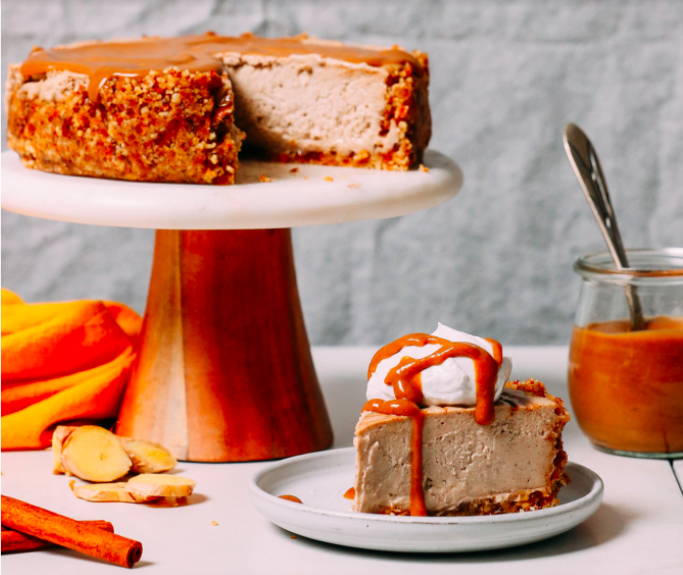 A nutty, yet naturally sweet date-walnut pie crust, cinnamon-spice cashew cream cheesecake filling and caramel topping — this is the ultimate treat yo' self recipe. It only calls for 10 ingredients, and no-baking is necessary! Relying on flavors from ginger, cardamom, maple syrup and actual tea, this vegan delight is delectable and still light!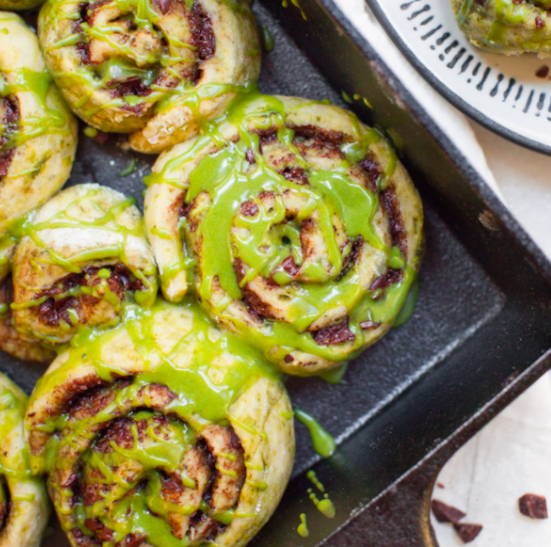 Matcha is another staple Fall flavor that many tend to love or hate, yet these Chocolate Matcha Sticky Buns might just change the haters' minds. Pull-apart, gooey, and filled with a mixture of vegan baking chocolate and cocoa powder these are a perfect dessert to share during a spooky movie night!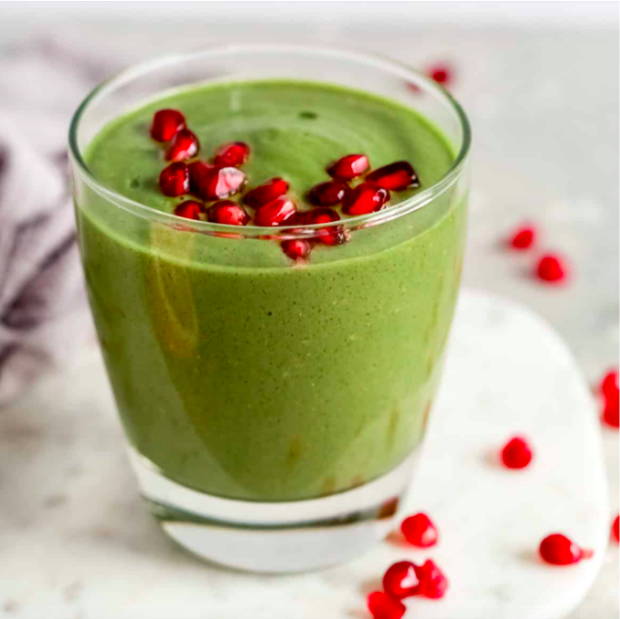 As we enter the colder months more of our favorite produce is coming into season. Hence, the pomegranate! This Pomegranate Green Smoothie is packed with sweet tartness from poms and a robust, yet creamy texture from avocados and spinach. Plus, it's packed with vitamins K, A, C, and plenty of potassium to keep your immune system strong.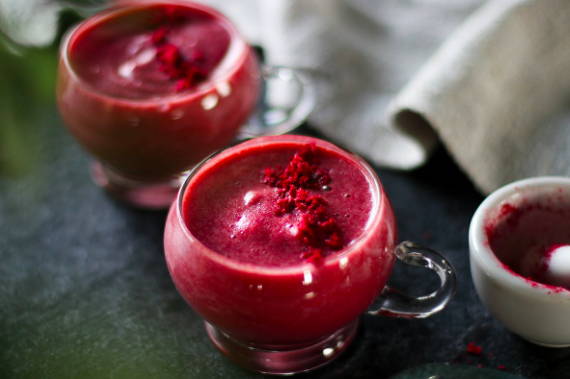 "This vibrant latte is so creamy. It's earthy and sweet, made wholesome with roasted beets and gooey Medjool dates," says Sadia founder of Pick Up Limes. We love this youtuber and blogger's recipes, and this Beetroot Latte is nonetheless a Fall must have! If you prefer a sweeter drink, we recommend supplementing with maple syrup or agave. If you'd like more of an earthy taste use raw, uncooked beets!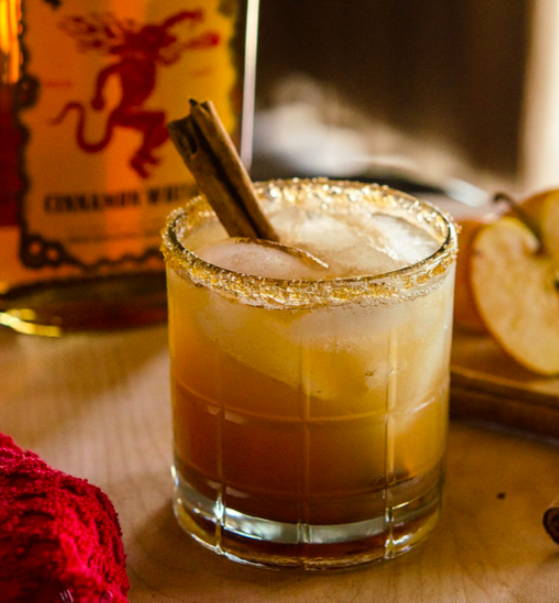 We're obviously ending this post with a delicious Fall cocktail, none other than this "Apple Pie on the Rocks," by Vegan Yack Attack. Smooth yet spicy flavors of cinnamon whiskey Fireball, vanilla vodka and apple juice, this cocktail is perfect for unwinding after a long week. Add in cinnamon, and an optional brown sugar rim if you're feeling like being fancy!
Don't forget to lean into those cravings this Fall season! Tell us below which of these are your favorite, and any other Fall vegan recipes that have been on your radar!
& while you're here, be sure to check out all of our vegan and cruelty-free products in fashion, beauty and more!
---