10 Best Vegan Makeup Brands We'll Never Get Tired Of

Did you know that most mainstream makeup brands still source animal derivatives in their products? That's right. Your lipstick, blush, highlighter, even your foundation could contain ingredients cruelly sourced from animals.

If you are looking to transition your makeup to vegan alternatives, don't fret. The first thing we'd always recommend doing is to get familiar with what actually makes a product not vegan. Some of the most commonly found animal derivatives you might see on shelves include:

- Glycerin, an ingredient made from animal fat found in many makeup products for its "hydrating properties." Alternatively can be made as vegetable glycerin, from coconut, soy, or palm oil.

- Lanolin, an emollient derived from sheep's wool, that can often be found in lipsticks, tints and balms.

- Carmine, made from crushed insects, this ingredient acts as a red color in different makeup tints.

- Casein, derived from cow's milk,can be used also for moisturizing.

- Guanine, made by scraping the scales off of dead fish, this acts as a sparkly component in eye shadows, highlighters and some lip products.

Luckily, many brands are updating their guidelines and formulas to meet a new vegan and cruelty-free standard, and switching over your products has never been easier. That's why we've rounded up ten of our absolute favorite, 100% vegan and cruelty-free makeup brands to make your transition not only smooth, but fun!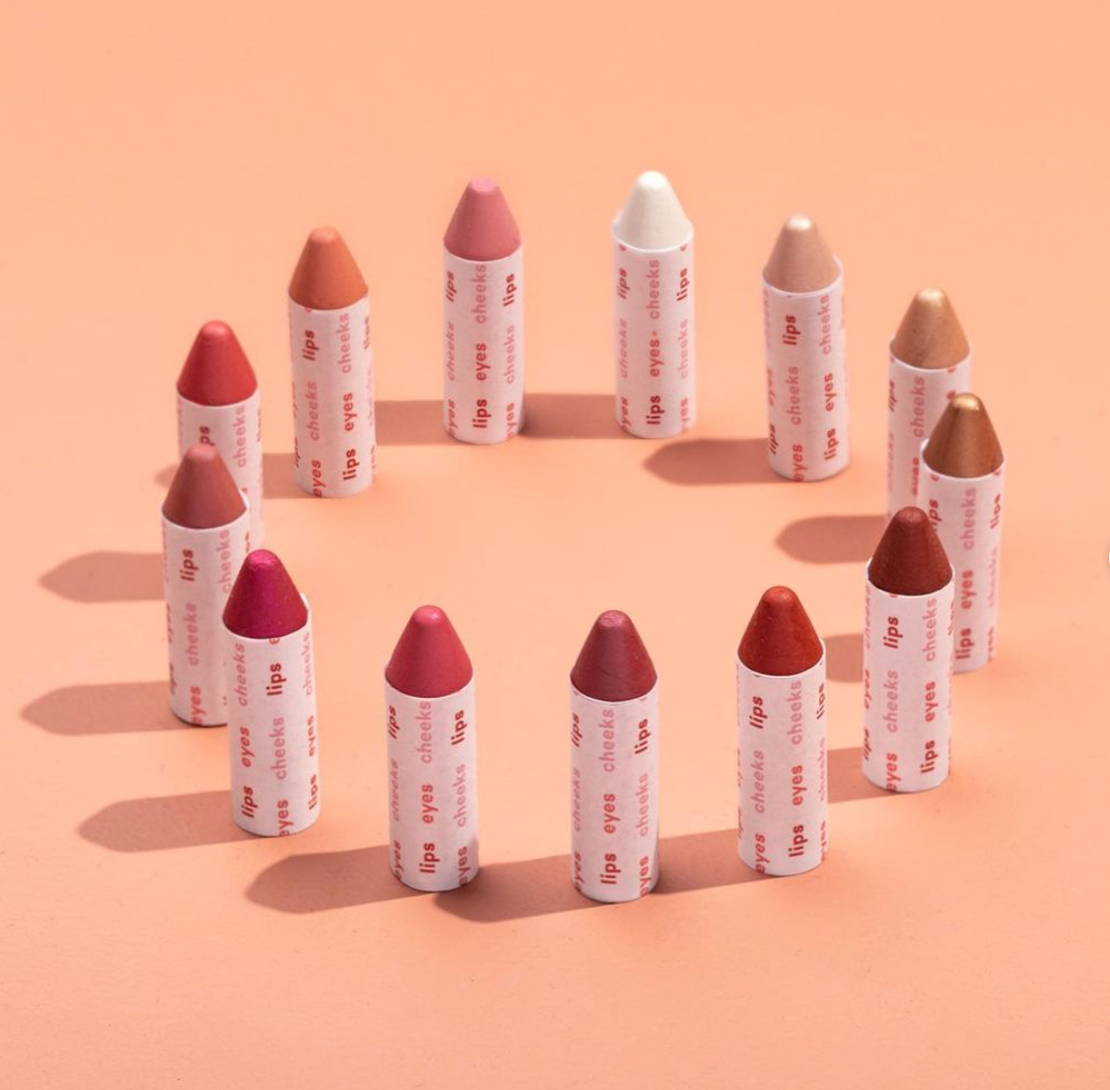 Famous for their prized 3-in-1 lip to lid balmies, this 100% vegan lipstick brand is simply what dreams are made of. Dedicated to sustainable practices and packaging, Axiology creates vegan lip crayons, balmies, and traditional lipsticks that are made with only 10 all natural ingredients, including castor oil, avocado oil, grapeseed oil, and elderberry extract.
Our top pick: Cotton Candy Skies Lip-to-Lid Balmies
A sweet and dewy trio, these balmies come with the perfect colors for everyday, and are completely buildable. Switch around the color combos for a shimmer of champagne on your lid or as a highlight. Try the rose color on your eyes for a warm look, or choose the sorbet bright pink for something a little more fun.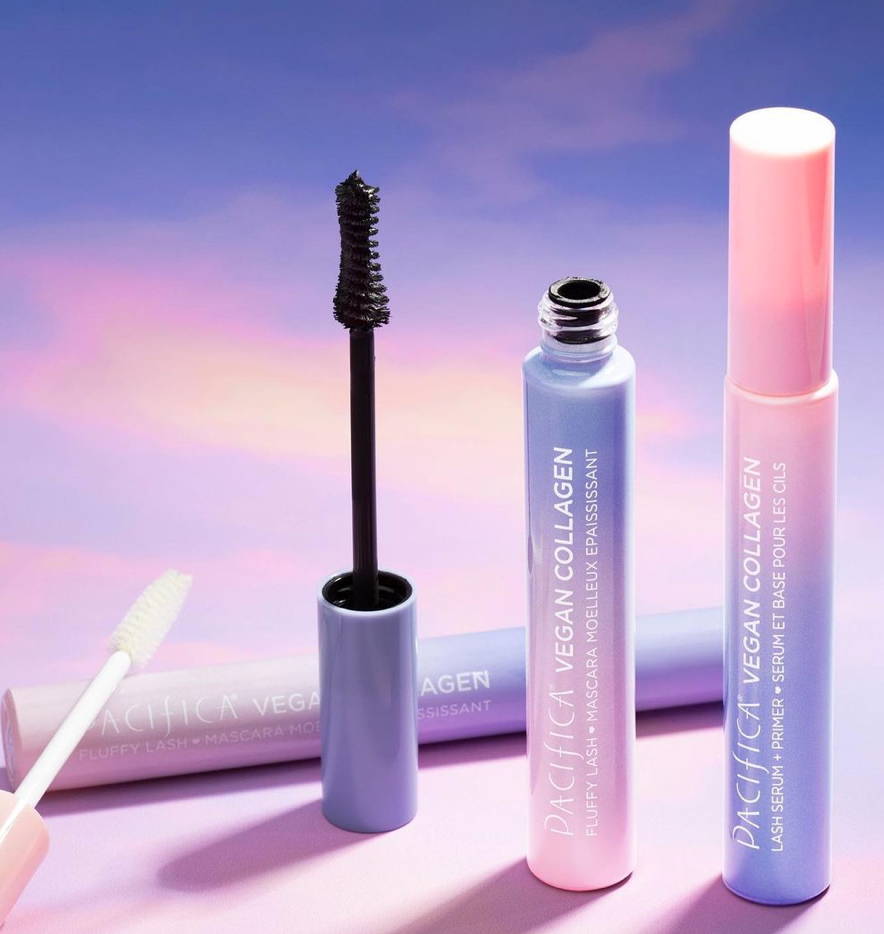 An oldie but a goodie, Pacifica Beauty has a full line of vegan makeup products that we adore. From BB creams and concealers to eyeshadows, liners, and practically every face product you could imagine, their commitment to cruelty-free makeup is strong. Plus, they're price points are very reasonable!
Our top pick: Vegan Collagen Fluffy Lash Mascara
We with no doubt have to go with this fan fave, the Vegan Collagen Fluffy Lash Mascara! A two in one lash boosting formula, with vegan collagen in the product, this mascara makes lashes appear extra lengthy and full, while actually helping to strengthen them.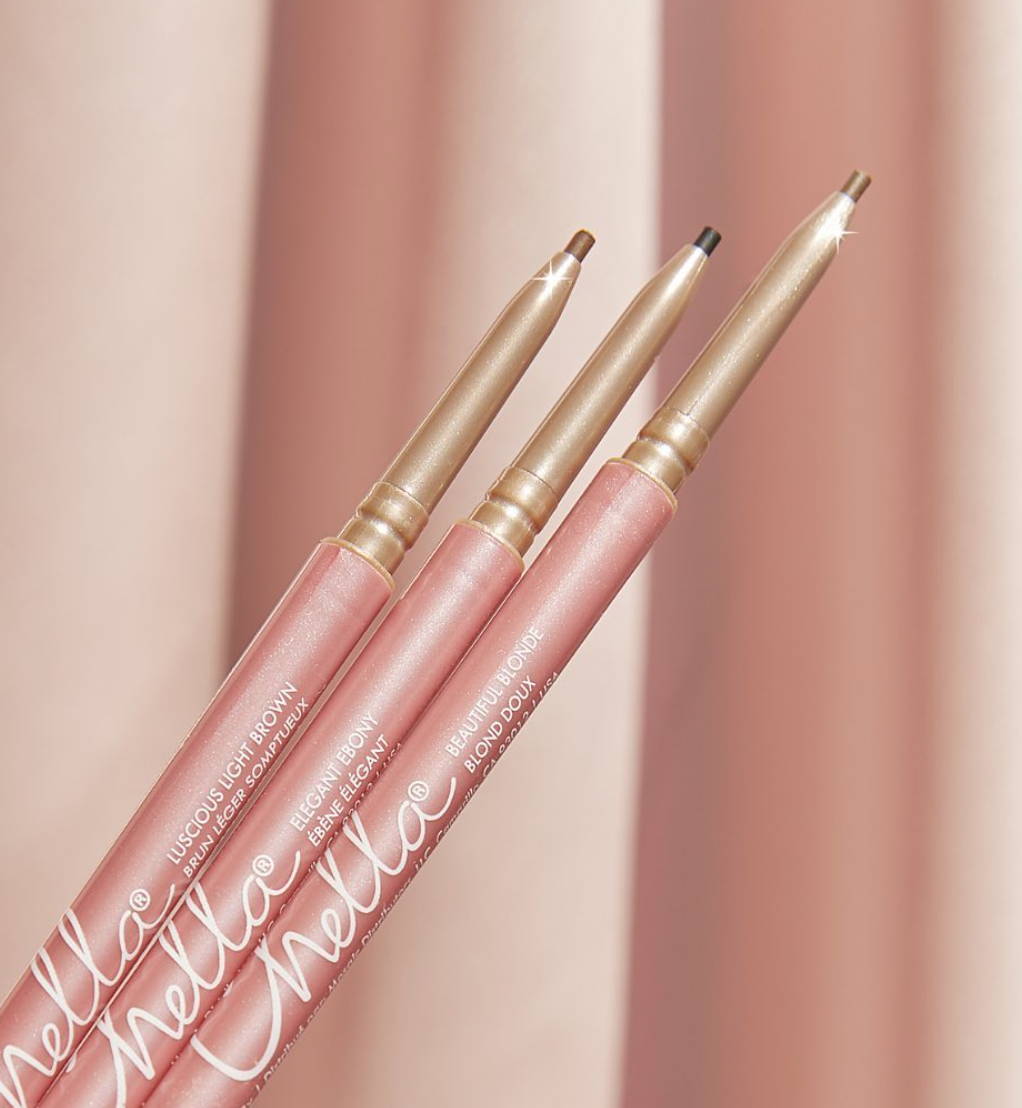 Wow brows have met their match. Chella Beauty is a clean ingredient, vegan brand dedicated to achieving beautiful, perfectly groomed brows seamlessly. With a diverse line of brow products, the formulas are created with smooth consistency, made easy to shape and deliver definition and fluffiness.
Our top pick: Chella Eyebrow Defining Pencil + Defining Gel
We can't really suggest one without the other — these two products pair in a way that is just too good to be true. Create a well-defined yet natural shape for your brows with the Eyebrow Defining Pencil, and top it off with the Defining Gel to keep them in place. The gel creates a flexible hold, not too firm or sticky like other gels.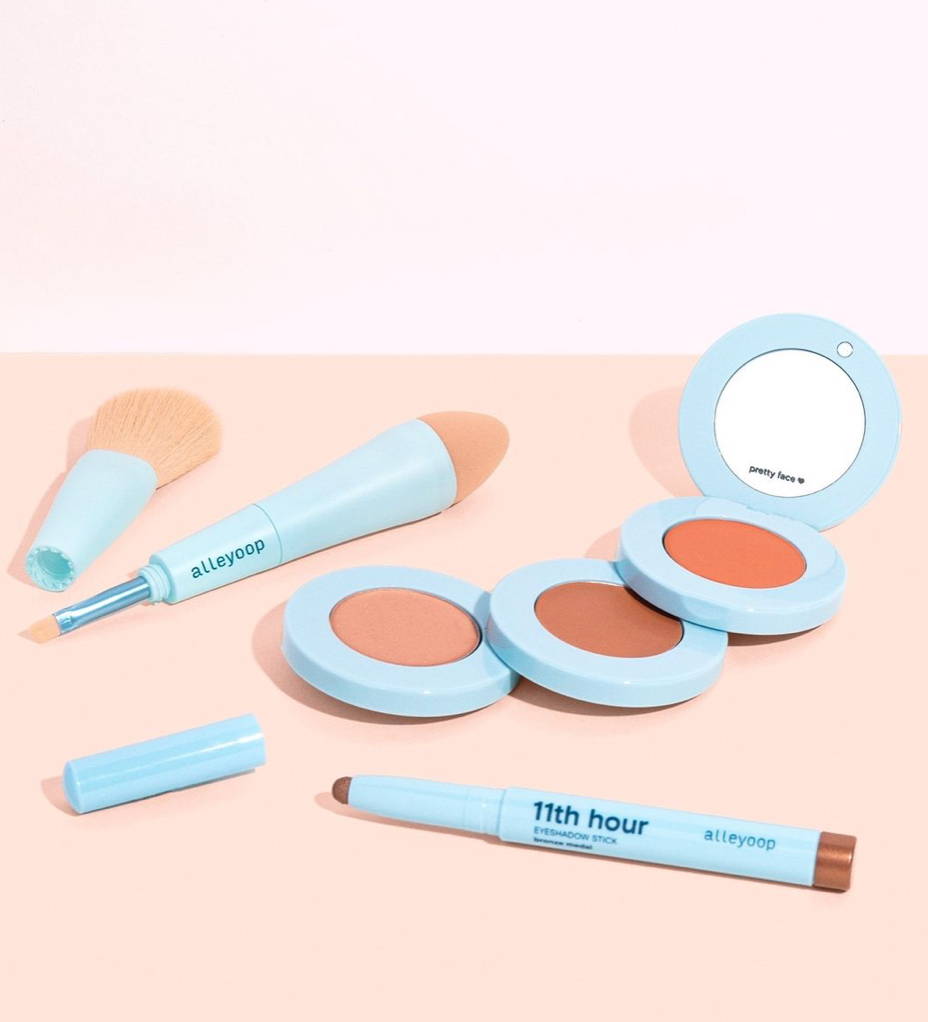 "Take care, not time," is Alleyoop's manifesto for makeup. Embodying beauty and functionality, we'll never get tired of this brand simply because of their dedication to innovation. Alleyoop's products are made for anyone, regardless of your skin type, expertise level in makeup, or age. Our favorites such as their "Stack the Odds Palette," or "4-in-1 Pen Pal" make travelling with makeup easier, take up less counter space, and cut your makeup routine in half.
Our top pick: Stack The Odds Face Palette
"The best stack since pancakes. It's blush, contour/bronzer, highlight and mini mirror in a palette that twists open so you can hold it in one hand and dab on your makeup with the other." In three adorable shades, a muted coral blush, warm contour, and champagne highlight, a full face has never been easier. Perfect for a dewy and natural look with a little warmth.
This brand is for lovers of all things retro, space-inspired and esoteric. Aether Beauty is a eyeshadow brand that charges REALl crystal healing powers into their products, and we cannot get enough of them. Utilizing crystals such as rose quartz, amethyst, as well as other naturally-sourced ingredients like shea butter, rosehip oil, and coconut oil, Aether makes the most stunning eyeshadow palettes. Another reason to love them, they work closely to make the most sustainable packaging for all of their products. "...with removal of eyeshadow pans and elastic, this paper palette is fully recyclable and zero waste- the first in the industry!"
Highly-pigmented, the shades in Aether Beauty's crystal gemstone palettes are made to be swiped on with one easy application, and create the most beautiful finish. With jewel-like tones in lavenders to slightly more neutral browns, this palette is the best of both worlds. Use it for a dramatic eye for a night out, or a fun day-time look. All ingredients formulated in Aether Beauty palette's are made for sensitive skin types.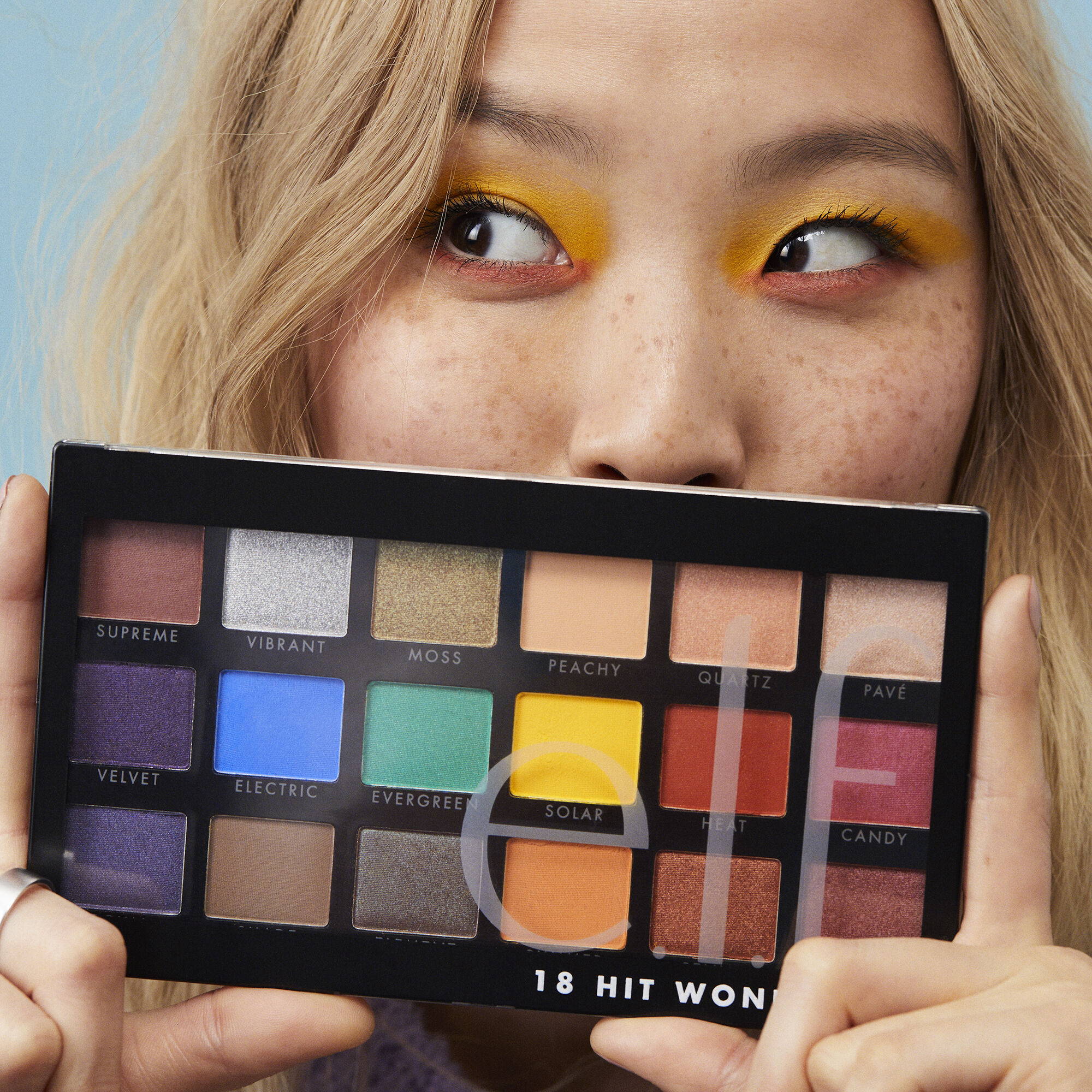 For a more affordable option, we boost Elf Cosmetics to the top of our all-time favorites. Elf has a diverse and extremely accessible array of vegan makeup products that we'll always attest to. From their Glossier "boy brow" dupe, to their foundation, and amazingly pigmented shimmer eyeshadow sets — this brand is a great option for both someone who is newly looking to transition some of their products to be vegan, as well as for people who like to have fun with their makeup and play around! Elf has such a great range of colors to try!
Our Top Pick: E.L.F. Cosmetics 18 Hit Wonders Eyeshadow Palette
18 colors of pure bliss. This palette is simply what a color lover's dreams are made of, and it features a strong range of different moods that one can dip their fingers into for fun looks. It's also super affordable, at only $14 and is available in most drugstores!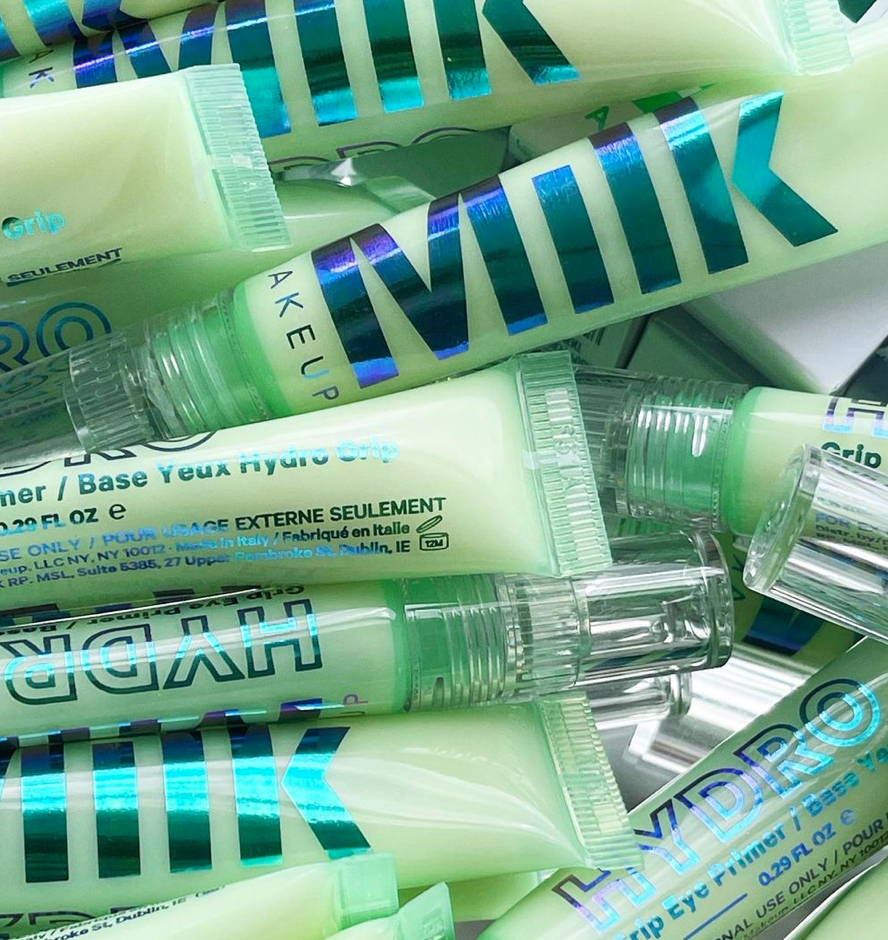 Milk Makeup is trendy, Tik Tok elite, yet a damn-good product. Established from the creative entity Milk Studios in NYC and ex-beauty industry experts, Milk became officially 100% vegan in 2019. Hot products include their Lip+Cheek Tint, Vegan Milk Moisturizer, and KUSH high volume mascara. All products are super moisturizing, long-lasting and made with clean ingredients.
Our Top Pick: Hydro Grip Primer
A base layer to your makeup that isn't going anywhere. Hydro Grip Primer by Milk Makeup is actually our co-founder, Ewelina's, holy-grail. "It's unbelievable how well this product keeps my makeup in place. I always apply this before a night out, or when I know humidity is in the forecast." This primer is great because not only is it a 12-hour formula, but it also doesn't feel sticky, or dry out the skin. Infused with hemp-derived cannabis seed extract, helps to hydrate and keep skin feeling smooth and dewy.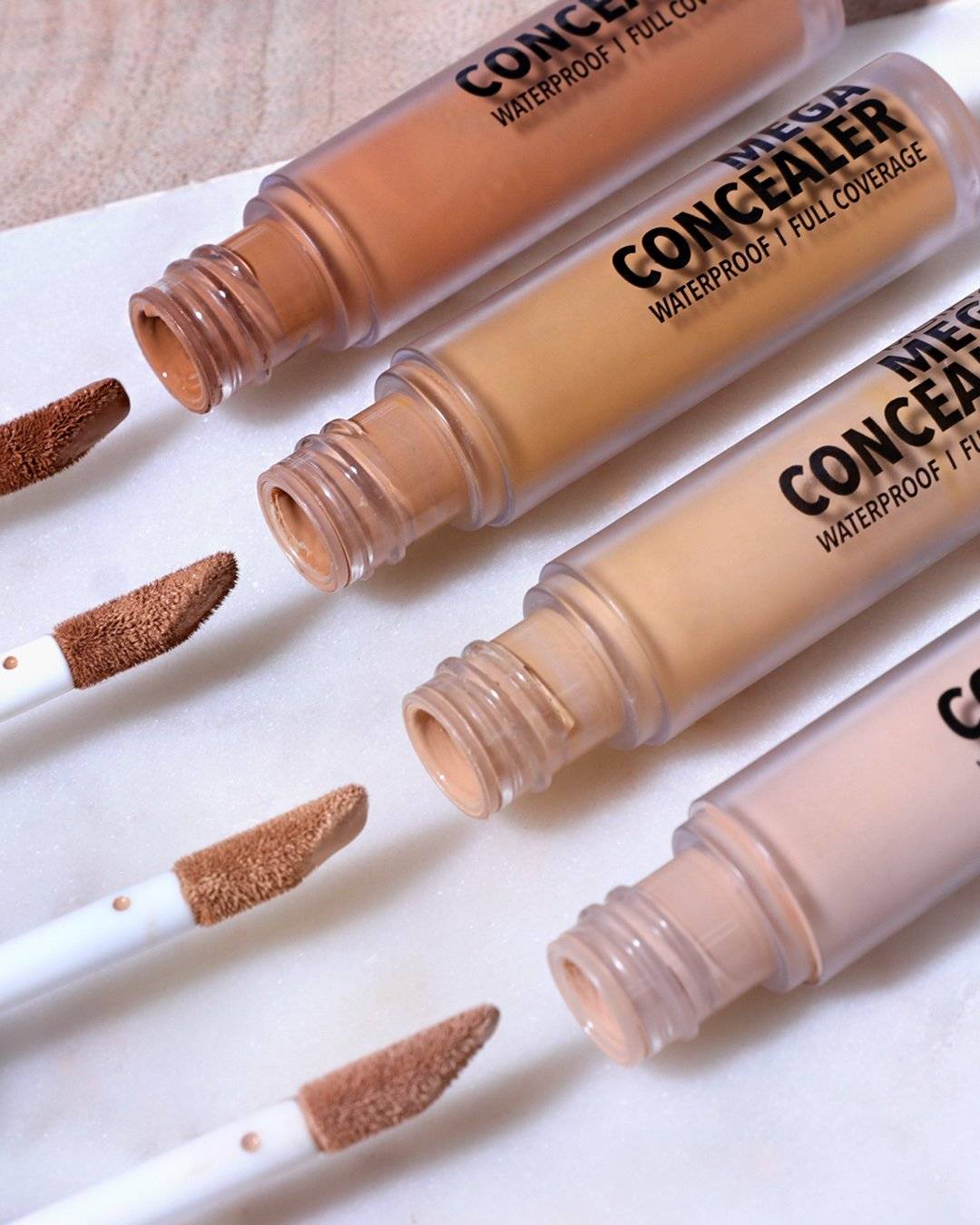 Also the perfect starting place for swapping out your non-vegan makeup products with vegan ones, Moira Beauty has the perfect range for your everyday essentials. As an environmentally - conscious brand, Moira focuses on changing the conversation surrounding makeup, but also works to shape the way their customers feel about their own beauty. With sharp liquid liners, concealer, blush palettes, and eye products, they are great for slowly introducing vegan staples into one's routine. We love their long-lasting formulas made with pigments that are deep, shiny, and of course completely vegan and cruelty-free.
Our Top Pick: Mega Concealer
Mega Concealer is the answer to dark circles, under eye discoloration, and works effortlessly to brighten the eyes. In three broad shades, this concealer helps to cover up not only under eye shadows, but also works wonders for scars, breakouts or imperfections. It's full-coverage with none of the dry or cakiness that other concealers tend to offer. We 10/10 recommend it.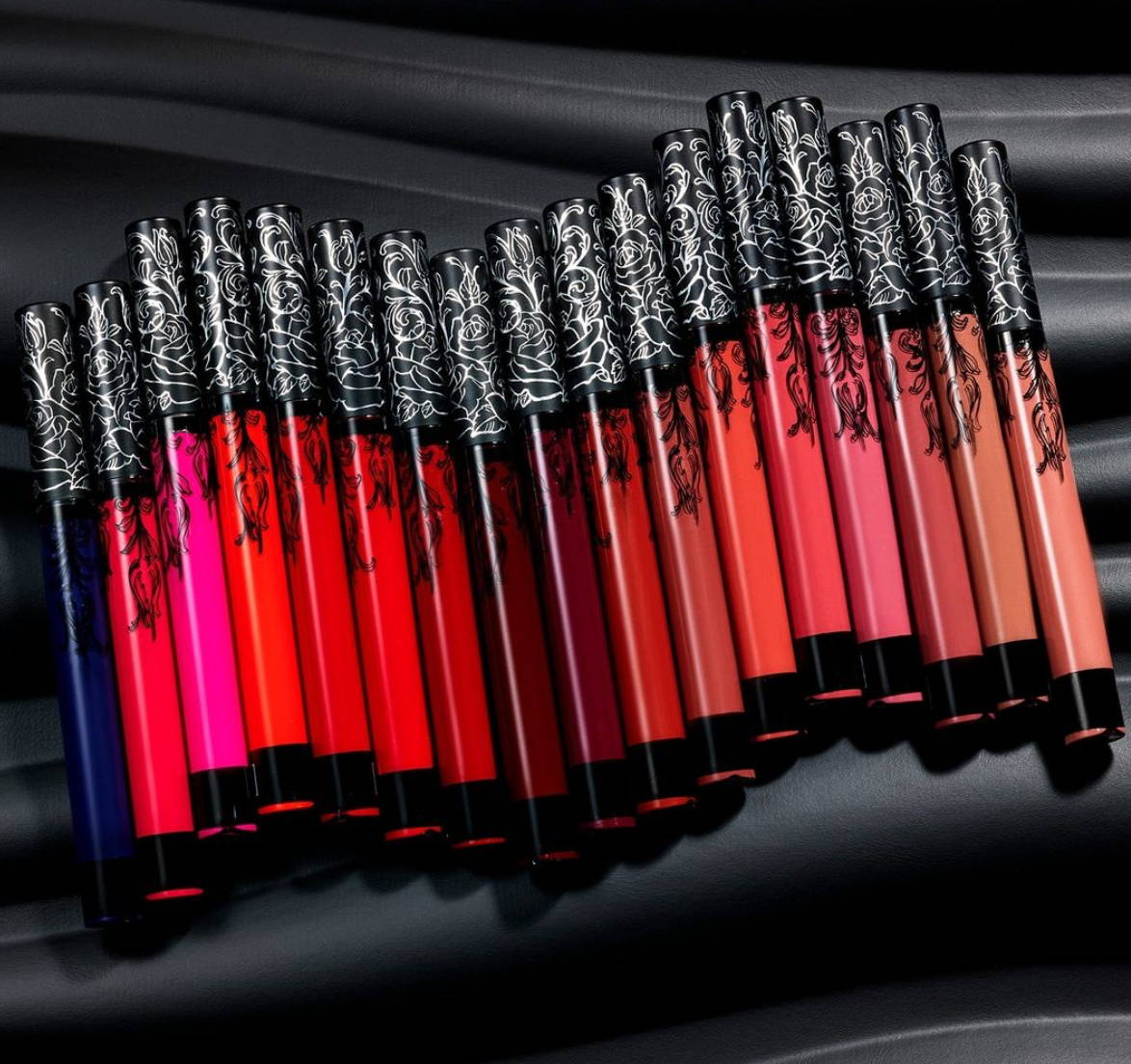 A classic and understated collection, KVD beauty was originally created by vegan celebrity, Kat Von D in order to create more fair and moral practices in the makeup world. The line features packaging that speaks to Von D's path in the tattoo industry, with beautiful traditional-style roses and darker tones. With the theme of tattoo inspired beauty, all products are made to achieve sharp, bold, and edgy looks.
Our Top Pick: XO Vinyl Cream Lip Gloss
A highly-pigmented yet creamy lipgloss, this product is always in our handbag ready to to be swiped on. Different than a matte, and not your average lipgloss, the effect of this product creates a shiny vinyl-like tint that makes lips defined and feel oh-so soft.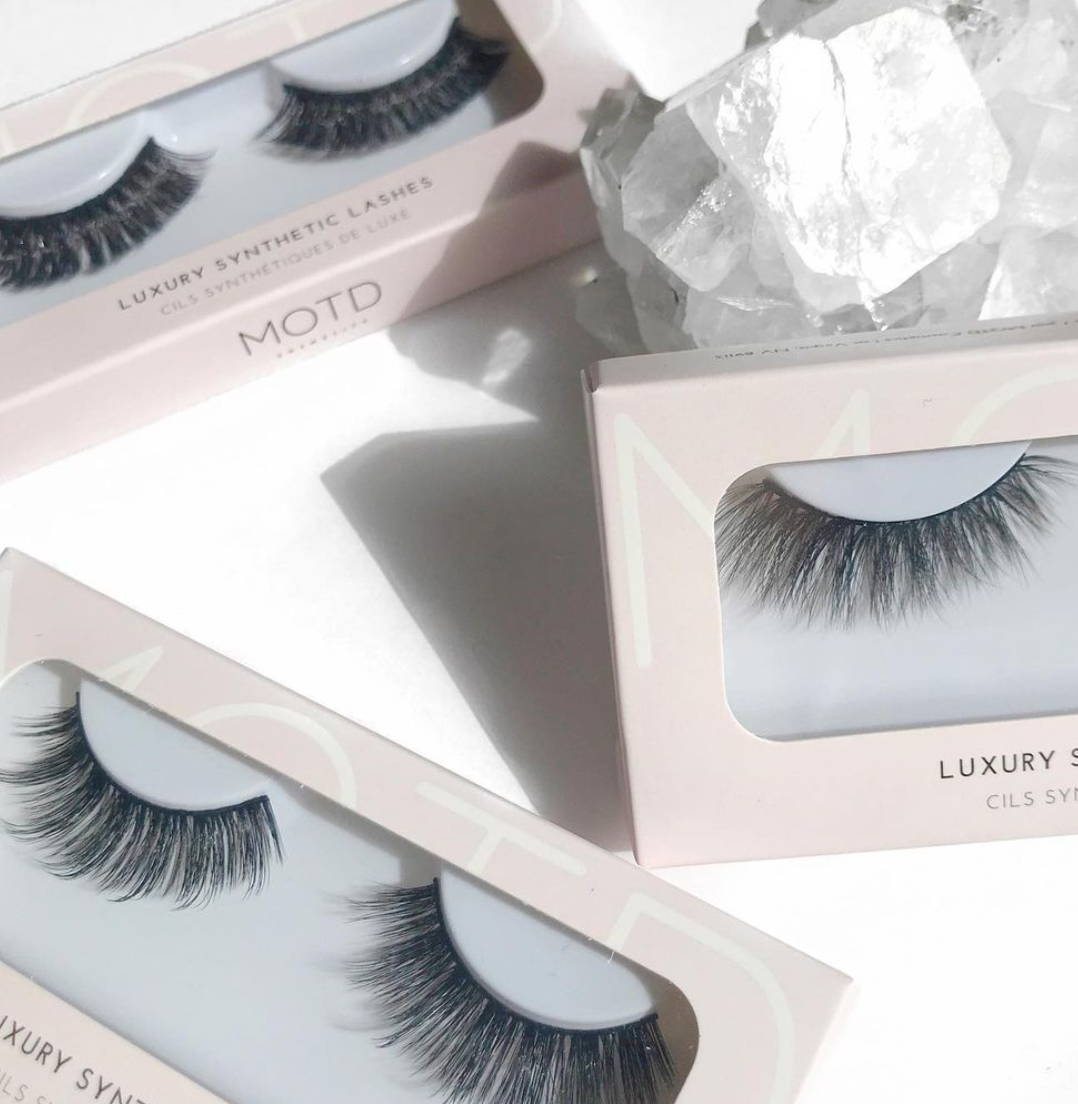 MOTD is not your traditional cosmetics company; instead they create luxury faux vegan false lashes and application brushes. Utilizing the best quality synthetic hair, their range of falsies go from a little extra natural oomph, to a dramatic look for a night out. The brand is women-owned and small batch, with high-quality products.
The G.N.O (Girls Night Out) Eyelash style is double stacked, with criss cross wispy fibers going from short to long in length and winged out. We love these faux lashes not only because of their flirtatious vibes, but also just how easy and adjustable they are applying to the lashes! All of MOTD's vegan lashes are made for beginners to experts!

We love carrying so many vegan makeup brands on our site, and would definitely encourage you to give them a try if you are looking to transition your products to be fully vegan. Shop all of our vegan makeup here!
---