Upon her typical morning wakeup, Mollie Larsen, founder of From Plants Beautystarts her day by cleansing, toning, moisturizing, and finally sealing her face with the OMG (Oh My Glow) Facial Oil, a product she helped to develop and swears by, before of course applying an essential layer of sunscreen. This idea of routine has been a constant in Larsen's life since her upbringing in Thailand.
"In Thailand, we use a lot of herbs and plants in our culture. A typical Thai meal is nothing but simple," explained Larsen. "There are lots of different ingredients and specific steps to follow in creating a delicious meal. For example, Thai Green Curry starts by making the Green Curry Paste from scratch, using a pestle and mortar to hand mix different spices and ingredients in a specific order. From making the paste to serving the food, every step of the cooking process has a special meaning. If you miss one step or do it wrong, your food will turn out completely different. The Thai culture is very detail-oriented as it's in our blood to pay attention to the details."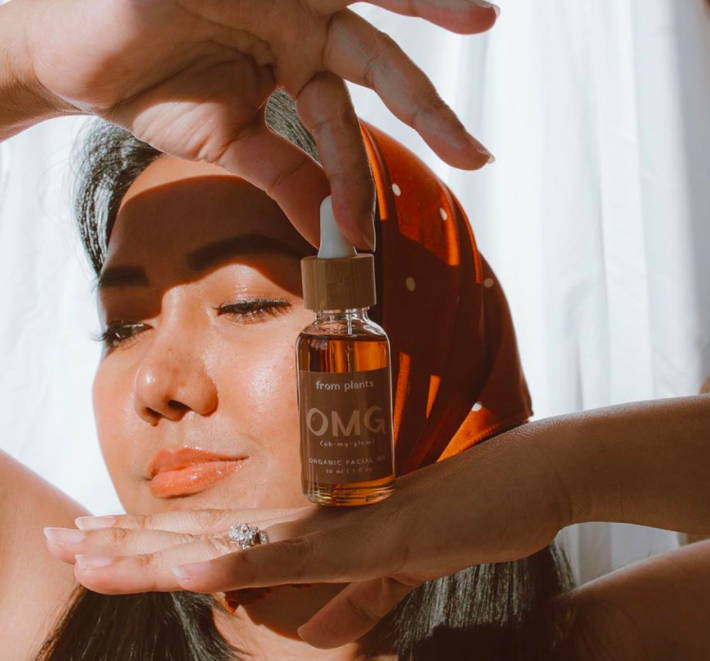 Mollie Larsen is a full-time mother, lifestyle content creator and founder of AllAboutGoodVibes.com, influencer coach, and of course the owner and visionary of From Plants Beauty. Uprooting her life from Bangkok, Thailand in 2011, Larsen came to the states as an MBA intern, graduating that year, and then going back to Thailand to teach college students from 2012-2014. While the lifestyle in Tucson, AZ was vastly different from what she was accustomed to, Larsen was able to cultivate and weave so much of Thai culture into each project she's laid her eyes upon. She officially came back to Tucson in 2014 to start her family.
The launch of All About Good Vibes in 2016 catapulted Larsen into a world where she could teach and share with others the values of intentional living. From style, to beauty, to home, All About Good Vibes was the starting point of an empire in which Larsen could live out her dreams of being a teacher, (which she already had history of in Bangkok) and work to develop content and products that spoke authentically to the kind of lifestyle Larsen hoped to share with the world.
Asserting these values and experiences, she founded From Plants Beauty, an all-organic, ethically sourced, and of course vegan skincare brand that takes a 'Natural Path' approach in all products, as this is how Thai culture has looked to solve problems for hundreds of years.
"For skincare, what might be called making a DIY face mask, I call making a face mask. Everything you need can be made by hand or created with what you have around your home. These sorts of practices have greatly influenced From Plants Beauty as we take ingredients that are native to Thailand and include them into our formulas," explained Larsen.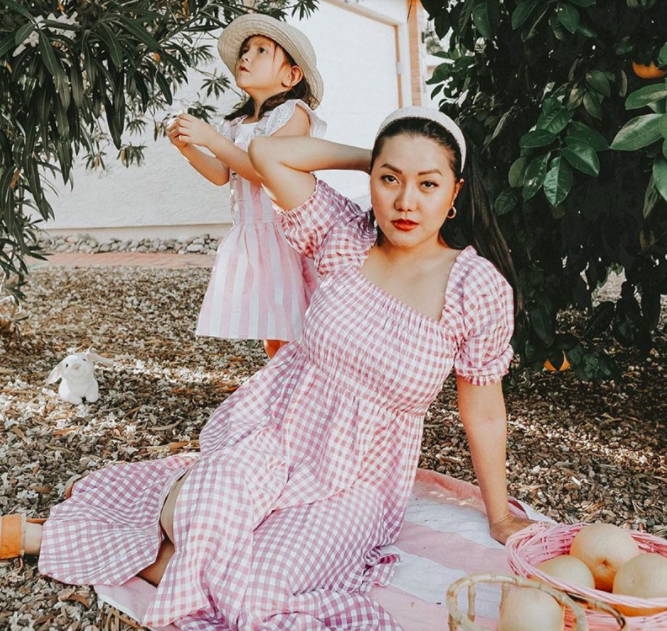 That's when this idea of a 'Natural Path' really came into focus. Living in Arizona, Larsen saw how high altitudes and dry climates can affect the skin. After receiving a flood of followers asking for tips on how to minimize the effects of dry skin, Larsen decided to create a cure-all. The OMG (Oh My Glow) Facial Oil was the result — a product meant to hydrate the skin without harsh chemicals and additives that leading beauty and skincare products typically claim.
"It took our team a long time to develop and formulate the right blends of oils that would serve your skin, mind, and soul. We kept making changes to the oil as I knew how important it was to get the right consistency, color, and delicious smell when using it" explained Larsen.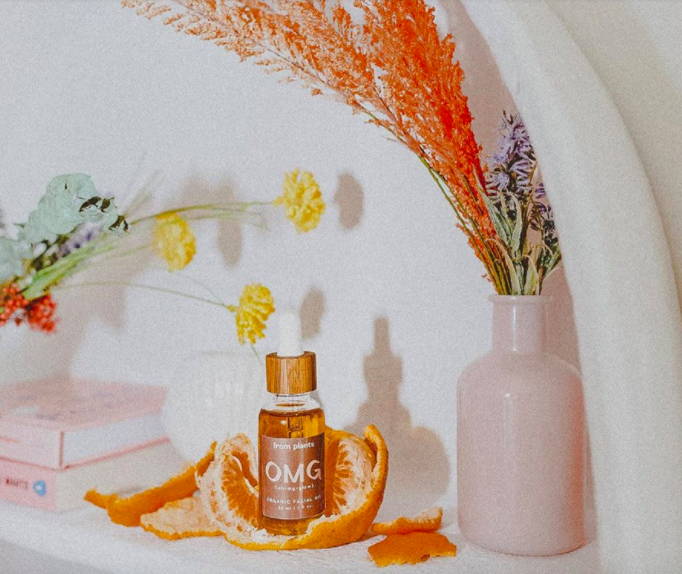 All in the details.
Oh My Glow oil is perfect for anyone who is looking for a way to naturally help balance the oil production of their skin, while simultaneously locking in moisture and protecting from other harsh skin radicals. As a mother of two, Larsen found this need for 100% clean and natural beauty products to be essential while she was pregnant, and as she raises her two children. Knowing how impressionable children are, she's creating an environment where a clean-living lifestyle is highly-valued and practiced everyday in her home, and obviously modeled throughout her business.
From Plants Beauty is all about thoughtfulness. "We want our products to benefit your skin and serve a bigger purpose for your soul." Therefore, it is easy to see that Larsen saw a missing piece in her life, and wanted her brand to be something that was not only personal, but that could share with others to create a better world.
In addition to From Plants being dedicated to sourcing only organic, natural, plant-based ingredients — they also look to make their products an immersive experience, allowing customers to plant a tree in a region of their choice for each purchase made.
Their new product, CTN (CBD Talk Now) Glow Drops, just launched this month, a delicately delicious blend of Orange-Vanilla CBD Talk Now Glow drops. 1000mg THC free, full spectrum, and made with 100% Organic Hemp, "...destress, unwind and enjoy the GLOW from the inside out." Yet, you can look forward to many more products and thoughtful projects to launch in the near future from From Plants Beauty.
Until then, we're elated to see an individual like Larsen making such a difference in the world.
For any questions or inquiries, you can reach From Plants Beauty at hello@fromplantsbeauty.com or on IG @fromplantsbeauty.