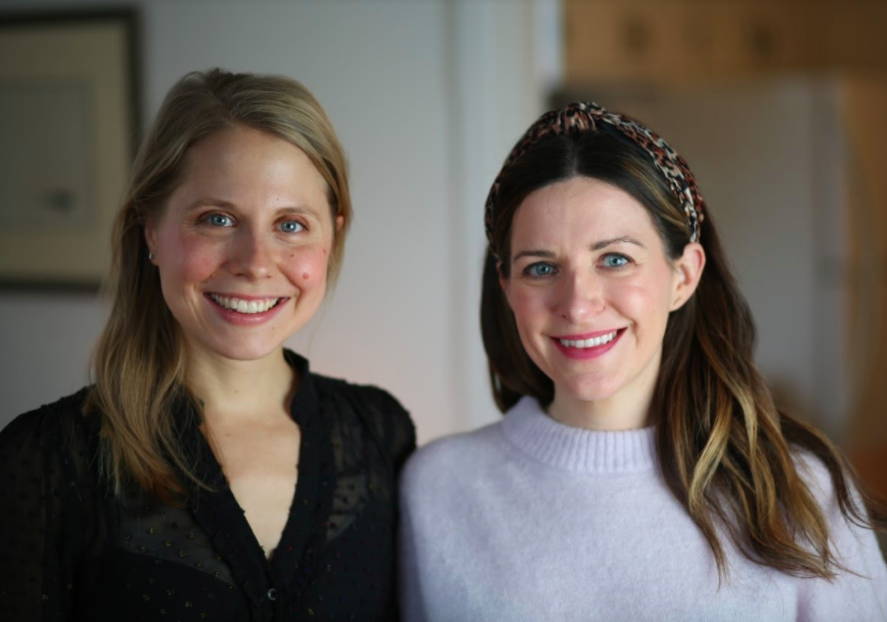 Going plant-based is a journey that is both personal and ever-changing. When I went vegan almost two years ago, I struggled with making the right adjustments to my diet in order to keep me fully sustained while living in the city, commuting to work daily, and trying to stay active. Resorting to granola bars was my quick fix, typically for mornings that I did not have time for breakfast or was feeling especially hangry during mid-day meetings. Yet, no matter how many bars I tried, what always led were sugar crashes and bouts of crappiness that made me feel like I was actually eating worse since going plant-based.
After some serious soul-searching and re-evaluating why I had gone vegan in the first place, I realized I wanted to reconnect to my original values, letting food be thy medicine, for my body and the earth, as well as respecting all living things.
That's when I discovered Lupii.
Lupii is an out-of-this world protein-bar made with ingredients that are sustainable, and provide long-lasting energy for its "new generation of plant-based people." Lupii bars are Vegan, Non-GMO Project Verified, Gluten-Free, Soy-Free and Kosher. Made from only whole ingredients, the brand's formula strays from processed proteins, as well as refined sugars and oils. As a gal who needs convenience in my daily life, what stood out to me most though, was Lupii's dedication to the belief that being plant-based is a spectrum, all about abundance rather than restriction.
It gave me so much hope in rediscovering my own plant-based journey.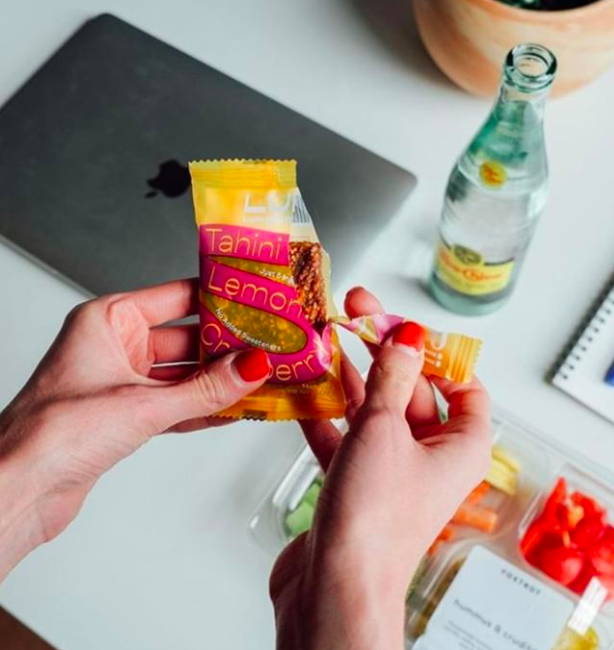 Isabelle Steichen and Alexandra Dempster, co-founders of Lupii agreed when first creating their brand that they wanted to ensure accessibility for all who wish to live a more plantiful life.
Yet, what was it that I found to be so different about this bar than all the others I've tried? The small but mighty Lupini bean, which comes from the same family as the beloved chickpea and fava bean. Steichen discovered this legume in her home country and all over Europe, becoming instantly obsessed with it, to realize it wasn't something that American consumers had learned about.
"The Lupini bean delivers a powerhouse of nutrition, packing more than three times the amount of protein than eggs, three times the fiber of oats, and is a complete protein," explained Steichen. The Lupini bean is also an extremely sustainable crop, which can help with soil fertility and battle erosion, due to its use in crop rotation.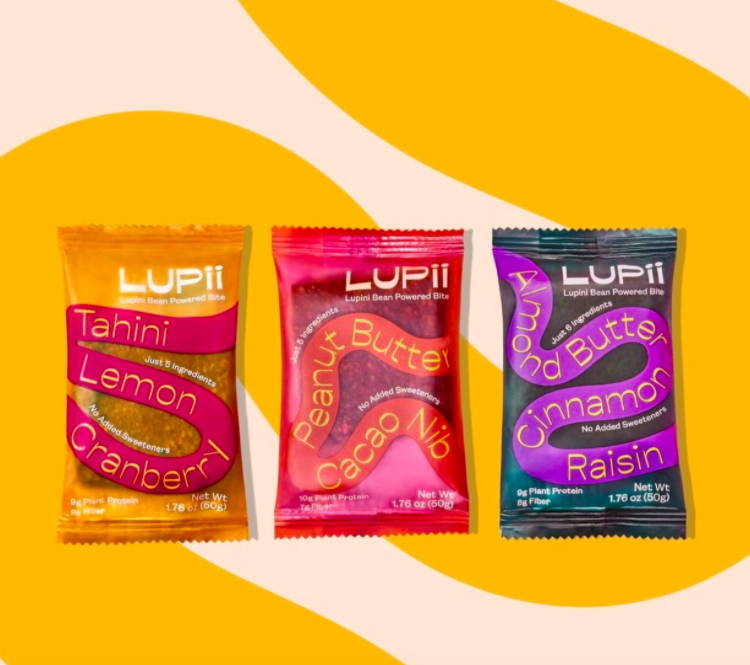 Pretty unfamiliar with this ingredient, I naturally was so excited to try Lupii, praying it would keep me full, taste delicious, and sneak in those extra legumes into my diet that would keep my energy levels stable throughout the day!
I started off buying their Variety Pack ($34.95) which comes with 12 bars, in three diverse flavors: Almond Butter Cinnamon Raisin, Peanut Butter Cacao Nib, and Tahini Lemon Cranberry.
Not only does each bar contain 9-10g of protein and 8g of fiber, they taste amazing. I simply devoured them. My favorite was the Almond Butter Cinnamon Raisin, which tasted dessert-like, without any of the bad stuff.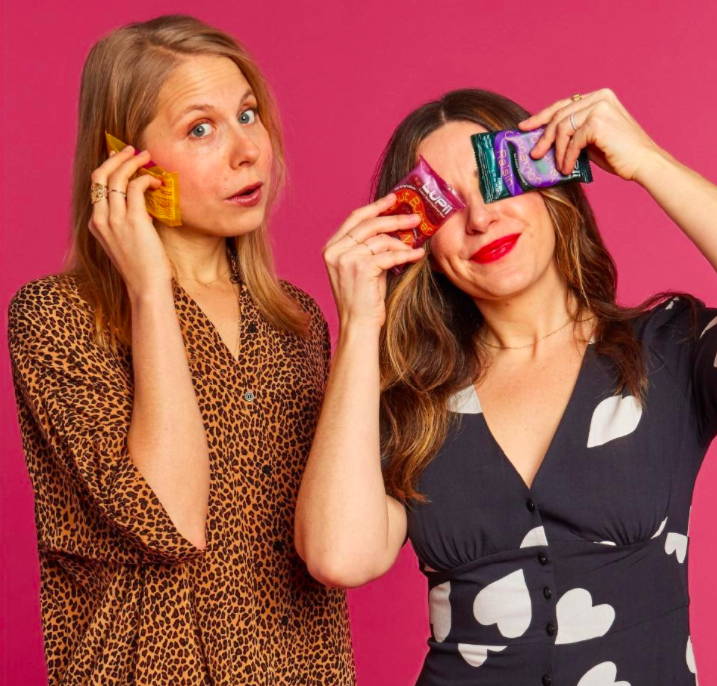 Learning more about the brand's journey, I became ultimately inspired by its two co-founders Isabella Steichen and Alexandra Dempster. Steichen went fully plant-based in 2013, once she moved from Paris to NYC.
After being vegetarian for many years, she experienced a major cultural shock between Europe and America, where she finally felt she had arrived at a place where she could align her personal values and food choices without judgement or expectations.
Dempster, on the other hand, went fully plant-based about four years ago in a fairly fast transition. "Following a plant-based diet was really the coming together of what I felt was the trifecta of motivators - personal health, environmental health, and respect for animals - which made it a fairly overnight decision for me," said Dempster.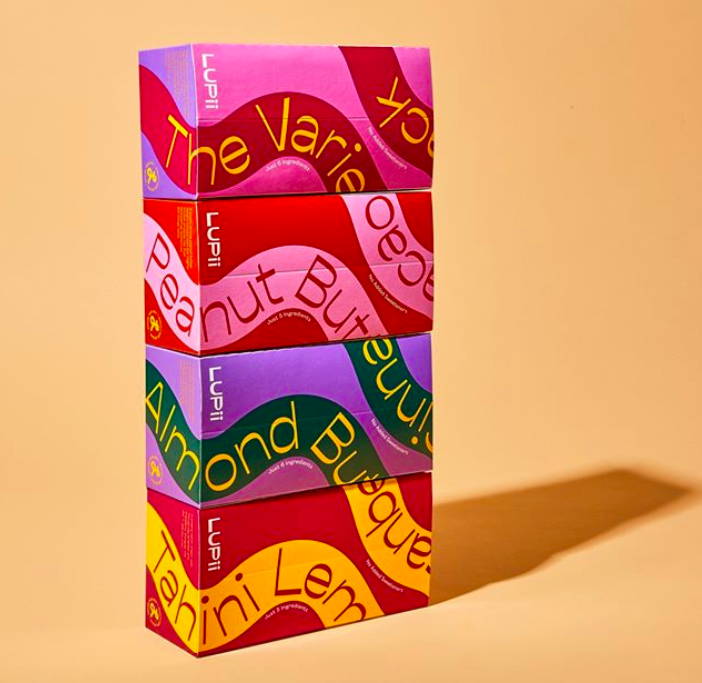 Meshing their individual values they were able to construct a deeply meaningful mission for their brand. An idea that accepts "doing one's best," in loving our bodies, the animals, and the planet.
"Our early fans all tell us that what they love about Lupii is that it's 'real food in a convenient package."
& that is exactly why I fell in love with Lupii! Their protein bars are not only something that keeps me feeling sustained, but it's food that has been thoughtfully curated. Supporting a brand that cares about animal welfare, the earth, and motivating others to be more conscious in their own lives is something larger that I feel like I can contribute to.
Steichen and Dempster over the years have deeply appreciated working closely with their fanbase, co-creating flavors, and look forward to developing a new flavor soon, and many other exciting new projects to come!
***To give Lupii bars a try, we're offering an exclusive discount code to use on your first order of Lupii bars!
Simply use "veganwarehouse20" at checkout on their site!***