Hidden behind fun marketing tactics and a growing social media presence, many major beauty brands are able to disguise their usage of animal materials in their products. As a consumer it is easy to be persuaded by promotions that are literally popping up everywhere in our daily lives. Fortunately, with the growing awareness of cruelty-free practices and natural makeup products, many are considering other alternatives to their beauty routine.


Luckily, vegan cosmetics are just as amazing as mainstream beauty products, except they do not contain any ingredients that have been sourced from animals. These are also cruelty-free, meaning that they weren't tested on live animals. All vegan beauty products are made distinguishable with a small bunny logo, representing the absence of animal products and harmful practices in the creation of the product.

VEGAN BEAUTY STAPLES FOR EVERYDAY

Implementing natural makeup products into your daily beauty routine is easy and essential. By ditching beauty brands that use animal products, we are able to make a difference for the lives of animals and the planet! Some of our favorite high-quality yet affordable vegan and cruelty-free beauty products to include in your daily beauty routine include:


This all-natural, gluten, mercury, and paraben-free black mascara is perfect for everyday to even going out. This staple is crucial in helping you build more volume and length to your lashes! Made to be suitable for even the most sensitive skin, this mascara even has a balanced pH levels for your eyes. We love this product because it is water-resistant, which means that it will last for hours and yet will not be difficult to remove.


Our Luna Face Toner combines the beneficial properties of toning and clarifying products in one bottle, all while being chemical free. This completely plant-based toner is made from all-natural ingredients like chamomile, willow bark, as well as St. John's wort which works to reduce inflammation, soothe the skin, and banish redness.

No vegan beauty collection will be complete without a good set of brushes. What many do not realize, is that most cosmetic brushes are made from boar hair. Alternatively, this set is made with synthetic bristles, yet still provides super smooth application. The soft bristles are great for sensitive skin and preventing irritation. Plus, just look how cute they are!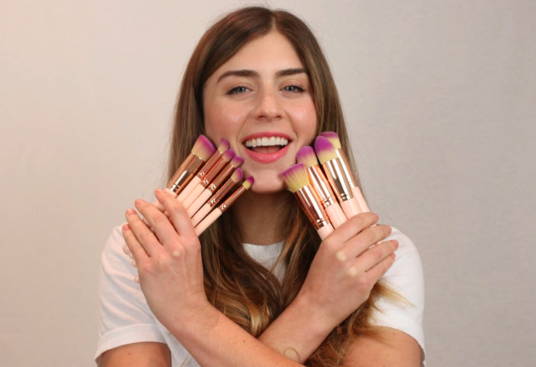 Another vegan and cruelty free product that can be implemented in your daily routine is the Vitamin C serum with Hyaluronic Acid. The gel-like consistency of this serum makes it simple to spread on skin and combats oxidative damage like fine lines, wrinkles, keratosis, and age spots.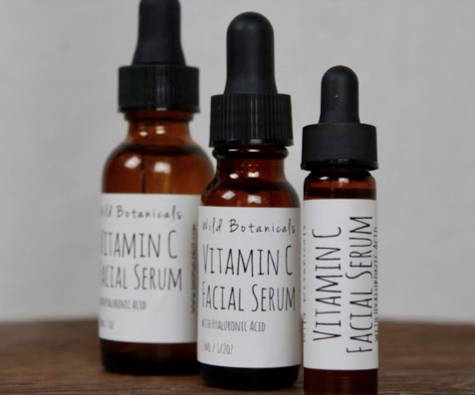 5. Liquid Lipstick (Tinder)
Looking to make a statement? One of our favorite cruelty-free products is our bright-red spela liquid lipstick in the shade tinder. The color is both sweet and bold that it is easy to pair with almost anything. This long-lasting, non-drying lipstick will keep your lips smooth, soft, and moisturized as it is infused with vitamin C and E.

Veganism affects more than just diet. Choosing to look your best without animal products is affordable and has the same quality as leading beauty brands.There are so many ways to contribute in bettering our environment, and using vegan makeup products is an easy way to do so.

Product not found. Have you uploaded products to your store?