How To Gift Responsibly This Holiday Season
If gift-giving is your love language, there's no doubt that you're starting to get the itch for holiday shopping. It can be easy to impulse-buy, and grab the first shiny thing we see for the people on our lists. Yet, with great gift-giving, comes great social responsibility.
The holiday season is one of the most high-traffic times of the year, from postal services working double time to deliver packages across the world, to brand's means of production going into high gear. With excess package waste and an increase in carbon emissions from travel (both personal and delivery), there are a lot of critical effects that consumerism fails to recognize during the month of December.
Finding that happy medium, it is essential to be a socially-conscious consumer not only for the environment, but for the good of the causes and morals you wish to uphold in your personal life. To get you started, we've gathered all of our favorite tips and some of our favorite vegan best-sellers for you to gift this holiday season.
1) Consider the effects of your gifts!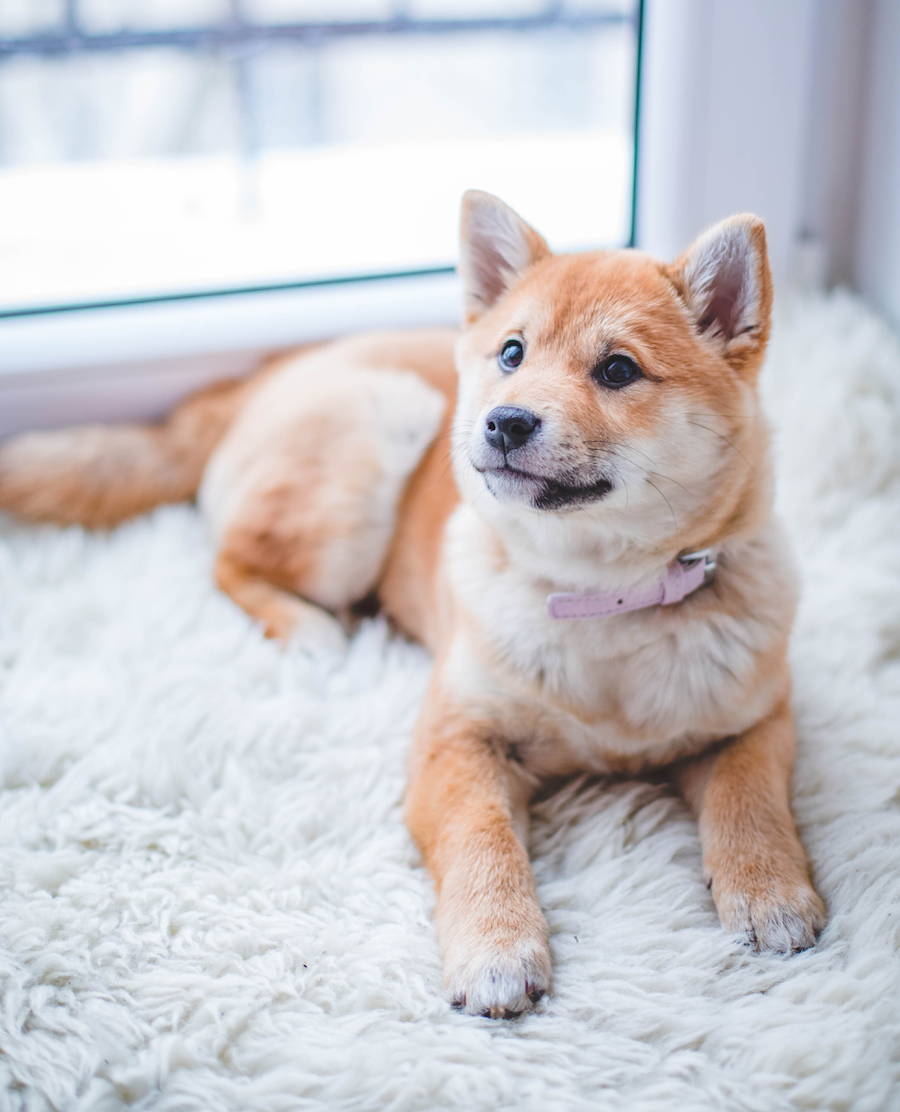 Grand gestures can be amazing, yet, they can also end up being very overwhelming for the individual on the receiving end.
Our advice: pre-crastinate with your gift-giving. If you have the idea of giving something on the considerably larger side, really think through what is required of that person after you give them this.
Not all gifts come with strings attached, but typically larger ones do. You might be tempted to buy your significant other or best-friend the sweetest little Goldendoodle puppy this year — but do they have the means to take care of this animal on their own? Do they have the proper schedule, financial stability, or even emotional energy to sustain another living thing?
Or, maybe you're planning a grand girls trip to Aruba for next year. Does your friend have the ability to take time off of work, or have the financial means for other parts of a trip like this? While these gifts are incredibly generous, they do come with consequences if not thought fully through. Being a thoughtful gift-giver does not need to mean grand, being considerate is far more valuable.
2) Create less waste, and more love!
According to a report from Sundale Research, people in the U.S. spent a total of $12.7 billion on gift wrap, including wrapping paper, tissue paper and gift bags, in 2017. This shiny, often printed material is designed to sit pretty for a few days, be instantly ripped up in under a minute, and then thrown back into the landfill. With this spike in unneeded waste, the call for sustainable wrapping is a must!
Get creative. Utilize excess materials to wrap your gifts such as brown paper, newspaper, pretty scarves, or even a lovely reusable tote bag! If you want to get just a bit more festive, Anthropologie sells these "Furoshiki Holiday Wrapping Cloth's" that are uber eco-friendly and beautiful.
In addition to wrapping, selecting gifts that come from sustainable sources is also an important aspect of responsible gift-giving. Don't be afraid to shop secondhand, or even re-gift this holiday season. Second-hand, thrift and antique stores are perfect for finding hidden gems and one of a kind pieces. Whereas other commercial stores are reproducing the same item over and over again, you'll be able to prevent an item from going to the land-fill and find something personal.
3) Shop small & support Black-owned businesses!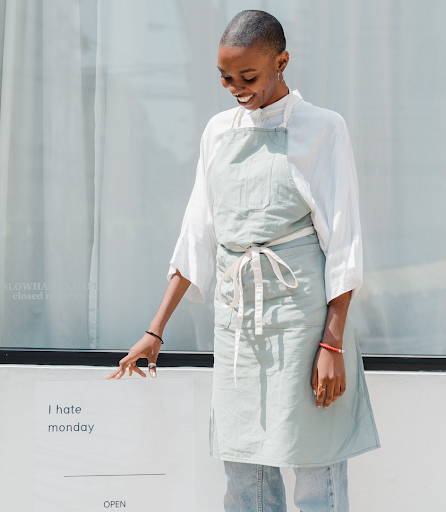 Within the last year, we've seen how increasingly important it is to support and fund Black-owned businesses and creators. Implementing money where your morals lie, this is an incredible way to show support in these movements.
A few vegan, and Black-owned, small businesses we love:
Pholk Beauty: an all-natural, vegan skincare brand dedicated to weaving in plant-based goodness with the African diaspora in each product. Locally made in Jersey City, NJ.
Golde: a self-care, wellness-focused brand with everything from prized superfood face masks, to delicious tea blends.
Plantmade: plant-based protein supplements and workout mixes designed with POC in mind.
Partake Foods: delicious and 100% gluten-free, vegan and allergen friendly cookies that are perfect for holiday treat swapping!
If possible, shopping local and small is a sustainable option to consider as well. Less energy and emissions are required to shop certain gifts in person, and many local businesses are offering contactless pickup for safe and easy shopping.
4) Some of the best gifts are practical ones!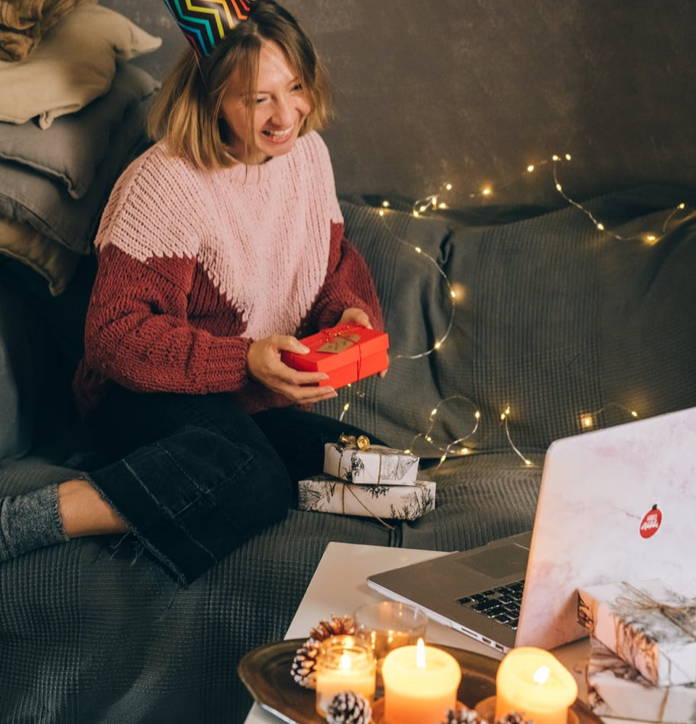 Circling back to our first point on considerate gifting — some of the best gifts are not always grand, or really even that fun. Despite the ongoing joke of getting socks for Christmas being "lame," these are gifts that a lot of people love receiving.
Myself, I often dread buying the practical items I need for my daily life. On my list this year: blue-light blocking glasses for long days of editing, new outerwear to keep me warm during the Winter months, and a good facial cleanser. None of these are super exciting, yet, I know that they are essentials, and extremely appreciated on my end.
Think about the current circumstances of the person you're buying for. Are they moving into a new place? Maybe just had a new baby? What could help them at this moment?
5) Consider non-physical gifts!
More and more each year, gifting an experience has become widely more popular. Physical objects are not the only way to show someone you care and love for them!
A sustainable option (that may need a raincheck due to COVID) could be a date night visiting a new brewery, tickets to a museum, or even donating to a social cause you know they care about.
There are many other options as well that do not have to cost you money. Make a meal for your friend, create something, or plan a day to spend some time together out in nature! Quality-time is something we've all been missing this year.
Therefore, do not put too much pressure on yourself to find the perfect gift this year. Take into consideration what it means to be a socially-conscious and ethical consumer, and do your part to gift responsibly! Happy holidays!
For even more inspiration, shop all of our vegan best-sellers in beauty and fashion here!
---