Upon my decision to try a vegan lifestyle in 2018, I began slowly but surely to remove any and all animal products from my life. Yet, the one of the non cruelty-free products that I found to be the most life altering, was cheese. It's in and on everything after all. From pizza, to quesadillas, nachos, grilled cheese, to salads, and charcuterie boards, it felt like the only piece of the puzzle I truly could not figure out.
Dairy products are often introduced into our diets from an early age, and cheese specifically is known to be mildly-addictive due to it containing "casein," a dairy protein which aids in releasing dopamine in the brain. With this being a common struggle amongst vegans and non-vegans alike, there have luckily been significant strides made in the dairy-free world.
With a similar story to mine, business and life partners Lisa and Mark, found their transition to veganism one that was simple, with the exception of their affinity to cheese. In 2013, after years of living across from an establishment with a fancy cheese counter, and struggling to find very many non-dairy options they decided to take matters into their own hands and create their own vegan cheese.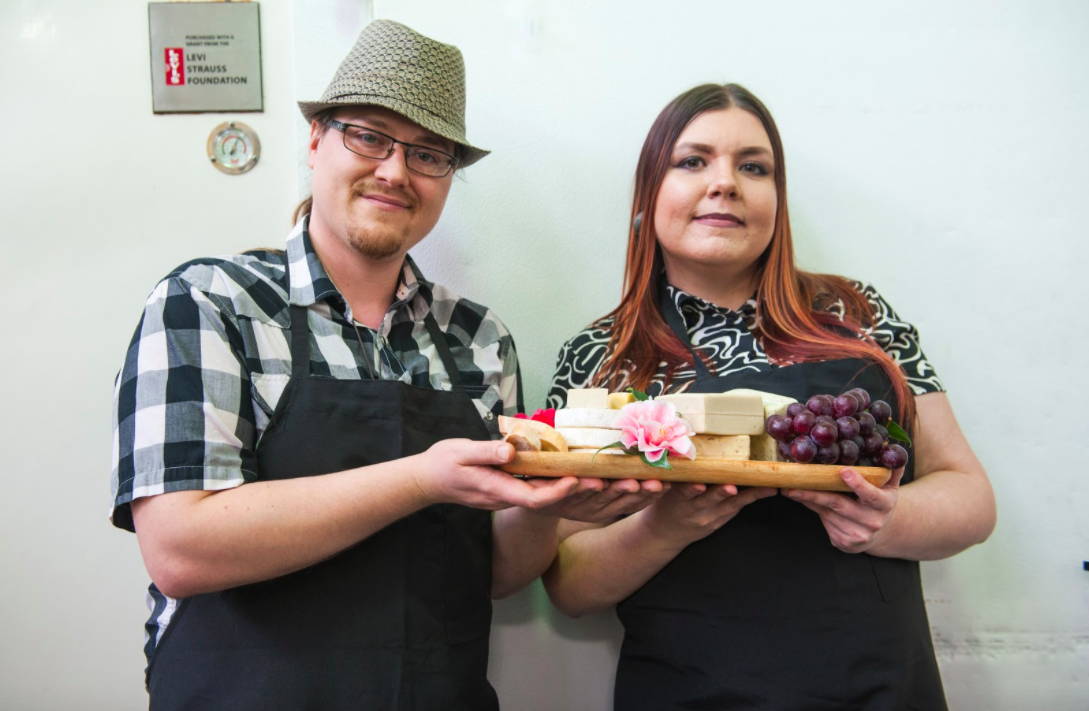 "The idea for The Uncreamery was born out of pure love for cheese," explained Lisa, co-founder of The Uncreamery.
The Uncreamery is the first vegan cheese creamery of its kind in San Francisco, California. Small batched and carefully developed from nuts such as almonds, cashews and the occasional coconut, Lisa and Mark were able to develop a diverse range of vegan cheeses that are not only better for the livelihood of animals, but also healthier for the body!
Making this dream a reality, The Uncreamery officially launched in 2018 under the San Francisco business incubator, "La Cocina." Prior, Lisa and Mark spent years researching and learning the very basics of creating vegan cheeses. I learned during our conversation that Lisa had always loved cooking, and it is a source of joy for her. She even has her own vegan foodie Instagram account, which I've totally been drooling over. All in all their experience has been one of consistent learning, with trial and error at its core.
"We always wanted to make a bit fancier cheeses, but versatile enough to be a part of the cheese board or used in your favorite recipes," explained Lisa. "Flavor choices are mainly based on the cheeses we use in our favorite dishes on a daily basis."
The current line of flavors The Uncreamery offers is their best-selling Classic Brie Wheel, perfect for parties, the Truffle Brie Wheel an earthy yet creamy choice, the Ghost Pepper Jack Block, Lisa's go-to for quesadillas, Smoked Gouda Block, a favorite in grilled cheese and Dill Havarti Block a must-have in mashed potatoes. All of these delectable cheeses serve different purposes and can be melted, shredded, sliced, but also enjoyable if served as a cold snack!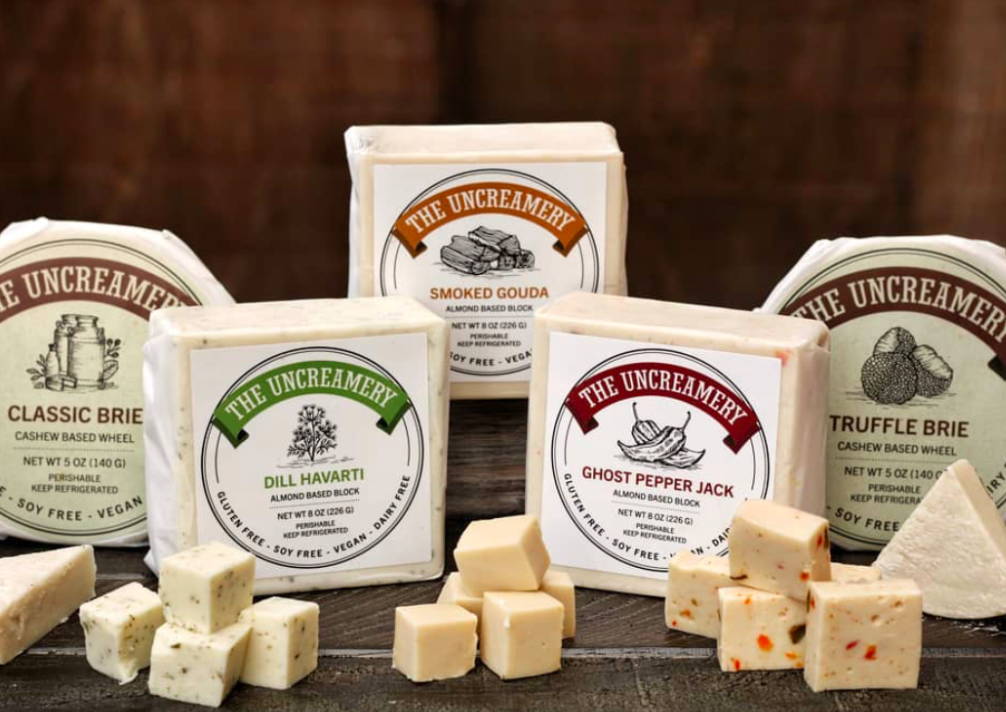 Reshaping the conversation surrounding dairy and vegan products, The Uncreamery has since been able to create some amazing new products and functions for their vegan cheeses. They've been able to source incredibly high quality ingredients that make their products as close to the "real" thing, without the dairy, soy and cholesterol.
It can be incredibly difficult to find vegan cheese that does not taste fake or artificial. Between the texture, flavor and getting it to melt properly, vegan cheese definitely takes years of practice and precision. While it isn't hard to believe that vegans swarm towards their cheeses, (even Tabitha Brown, Tik Tok influencer and vegan foodie praised their Smoked Gouda), Lisa explained that non-vegans have given The Uncreamery great feedback on its products!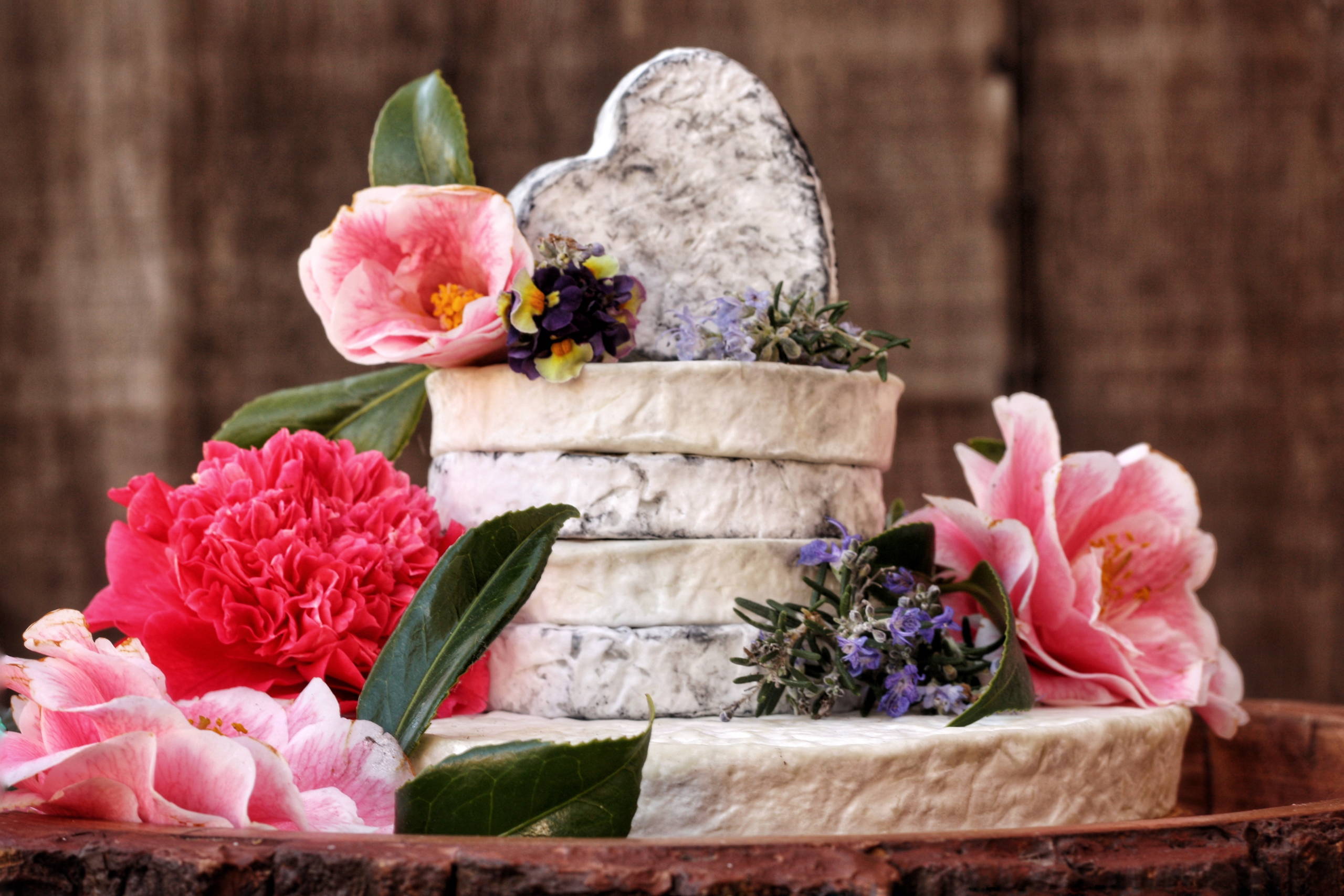 "It's knowing that every time our cheese is used there is a chance someone might learn that vegan cheese has come a long way and is becoming a great alternative to dairy."
In its last two years, The Uncreamery has continued to grow and develop, branching out into several different avenues. They recently partnered with Pass The Sauced, to create their vegan "Nacho Mama's Quezo" sauce, and have been featured in many local restaurants in the Bay Area. In the upcoming future, they foresee having their own facility in which they'll not only be able to produce many more flavors and limited edition cheeses, but also tackle their other passion: vegan deli meats and seitan!
Until then, co-founder Lisa Myaf has included her favorite recipe for you to try!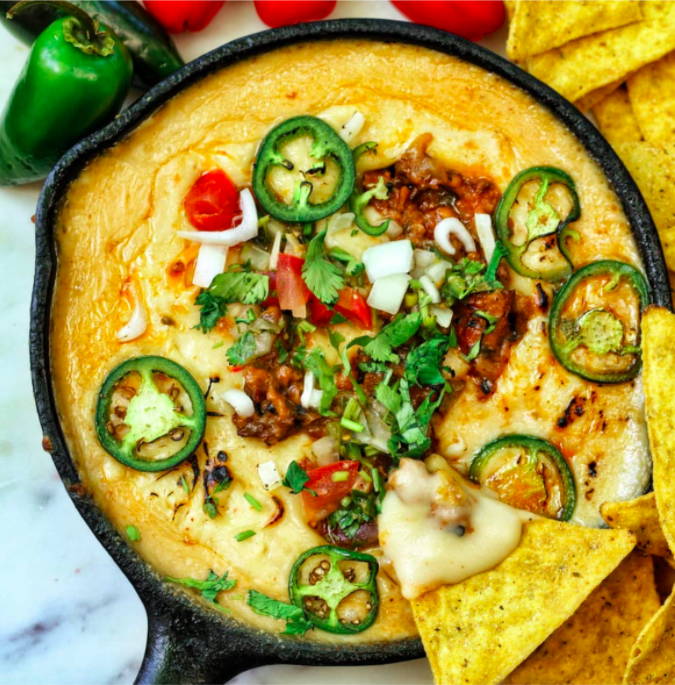 1) Preheat your oven on broil.

2) Fry up some soyrizo/vegan chorizo crumbles and add finely chopped fire roasted Poblano or Anaheim pepper (roast over the flame of your stove till blackened, peel the skin and remove the seeds.)
Make the queso:
1) Simply grate some Ghost Pepper Jack or Smoked Gouda (or in our case mixture of both), add some plant milk and Mexican beer into a small sauce pot, fold in the cheese and whisk till smooth and melty. Season to taste.


2) In a small cast iron pan or dish suitable for baking, assemble your dip. We like to add a layer of chorizo to the bottom, then pour cheesy sauce over it and top with some more chorizo.


3) Broil for 5 min or until cheeze gets bubbly and starts browning on top.


4) Add pico de gallo and jalapeno slices to garnish.

5) Serve with tortilla chips!