Family gatherings and social settings can often feel daunting when there's a menu involved. While being vegan on your own terms is plain and simple, relying on others to meet our dietary restrictions can feel outright wrong, and overly-expectant.
As the Fourth of July approaches and we start to get invited to barbecues and beach stays, it's important to start planning now on which cruelty-free dishes you can bring to your celebrations!
We've rounded up seven of our favorite recipes, some classic and some new that will not only be a delicious alternative for you, but something non-vegan guests will also love!

1.Grilled Veggie Skewers w/ Chimichurri Sauce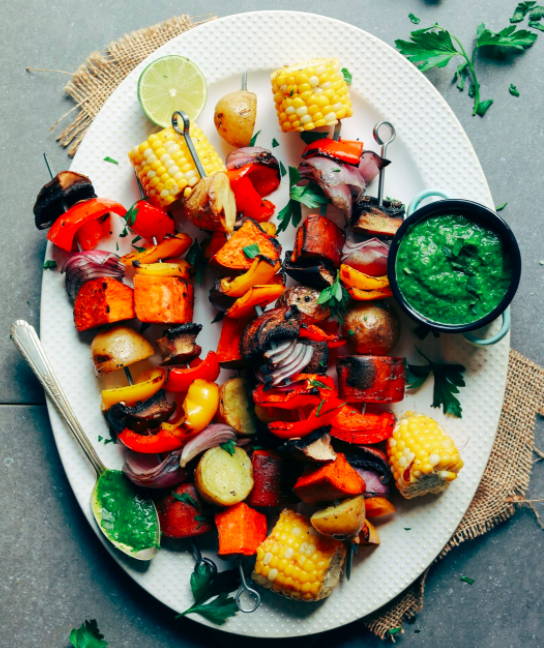 Easy to prep, colorful, and light, these veggie skewers are a delicious side or main for anyone! You can simply prepare these at home and ask to throw these on the grill. Pair with a vibrant chimichurri sauce made with just avocados, lime, parsley, cilantro and serrano pepper!

2. 8-Ingredient Classic Vegan Potato Salad


Potato salad is a Fourth of July staple. Luckily with this recipe you can dig right in because this classic recipe is made with vegan mayo and is egg-free! Still creamy, and made crunchy with bits of celery, you won't be able to tell the difference from the non-vegan version! This recipe from Simple Veganista is "tried & true," and can be made in under 30 minutes.

3. Vegan Pulled Pork Sandwiches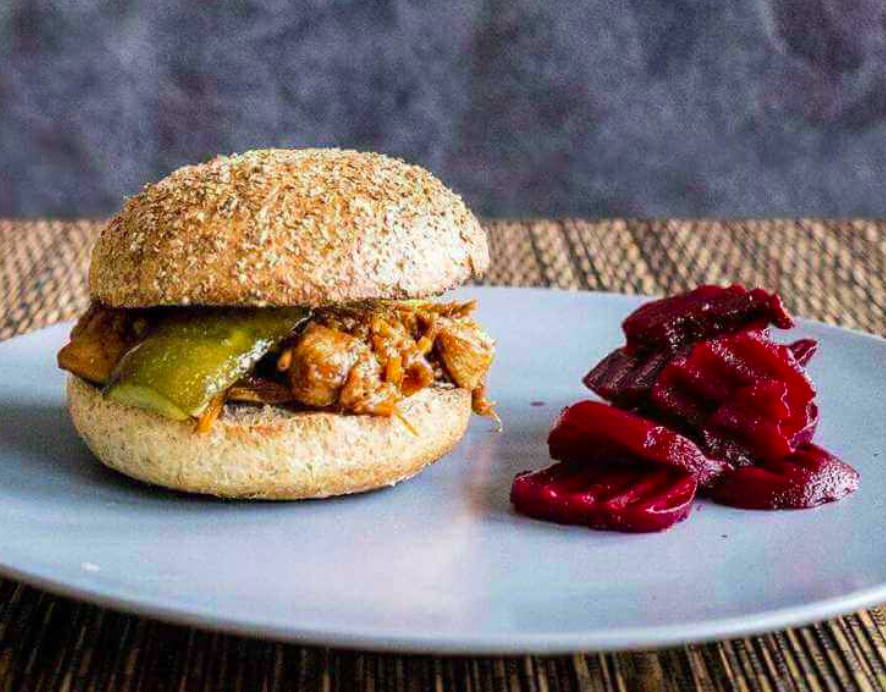 These vegan pulled pork sandwiches are made from a delicious, and healthy fave: jackfruit! Simply make this "meat" in a pan with oil, shredding apart the fruit to create a stringy-like consistency. Serve on a bun of your choice and top with pickles and onions!

4. Broccoli Pasta Salad with Red Pepper Pesto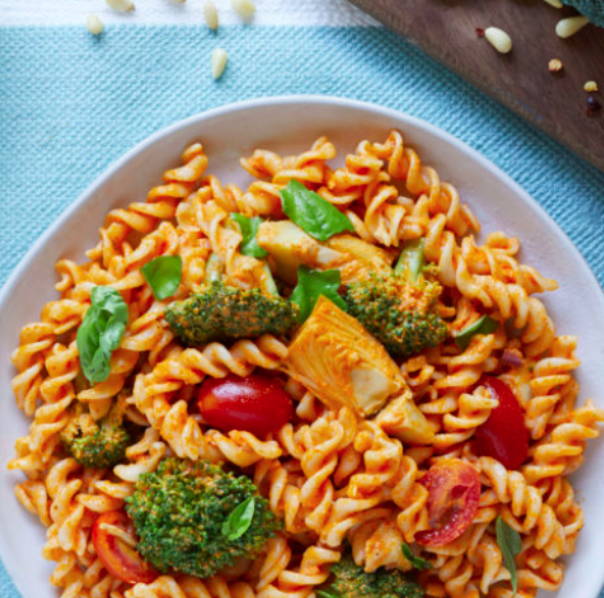 Pasta salad is another barbecue staple, yet unlike the potato salad recipe we've listed above, this pasta salad is a bit more of an upgrade. Made with hearty vegetables such as broccoli and artichoke hearts, and with cherry tomatoes lightly tossed in, there is no lack of flavor in this side. Best served cold!

5. Vegan Elote (Mexican Street Corn)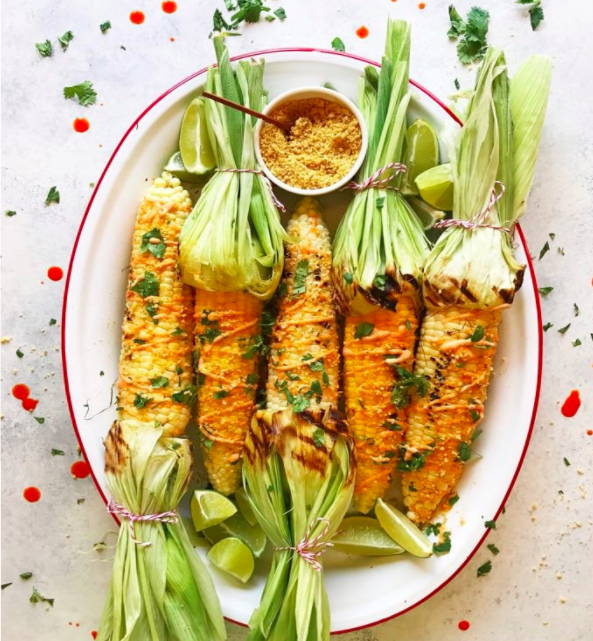 Sweet and spicy, this traditional Mexican street corn with a twist will surely impress your family and friends. Grilling the corn and pairing it with a creamy vegan mayo mixture, lime and other traditional spices makes for a delicious summer side!

6. Meat Alternatives for The Grill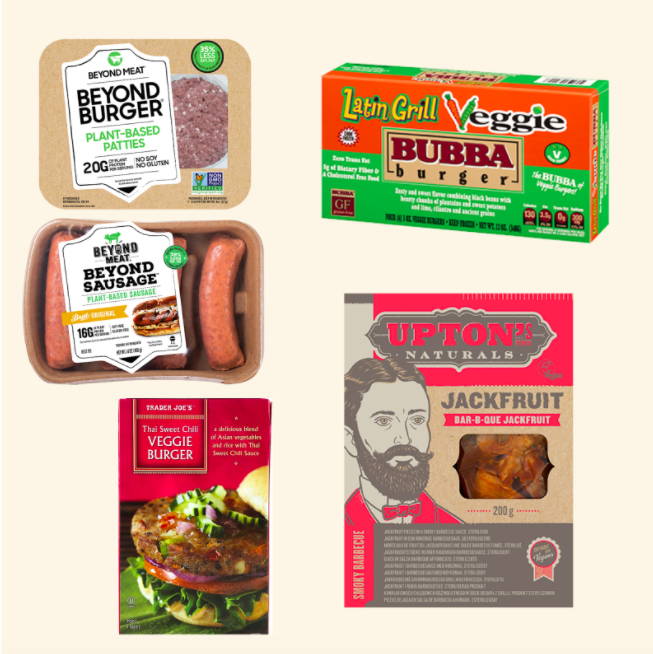 We understand that not everyone is innately a chef, nor has the time to cook elaborate recipes for their family get-togethers! A still really amazing option is bringing a frozen meat alternative to grill at your gathering. Some of our favorites are:

Beyond Meat Burger & Sausages
Trader Joe's Thai Sweet Chili Veggie Burger
Bubba's Latin Grill Black Bean Burger with Sweet Potato
Upton's Naturals BBQ Jackfruit
7. Vegan Strawberry Shortcake Ice Cream Bars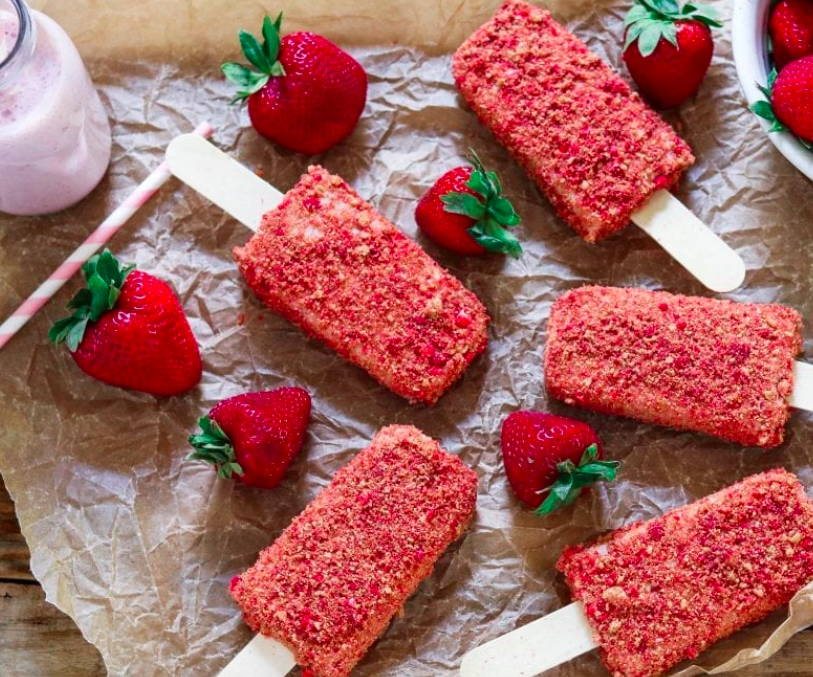 This is a super simple, yet highly nostalgic
recipe
that you can make using pantry items! For a vanilla ice cream, all you need is full-fat coconut milk, maple syrup, vanilla extract and salt! The crumble on top of the frozen ice cream bar is made from vegan vanilla cookies, freeze dried strawberries and vegan butter.
You won't be disappointed this Fourth of July with these recipes at hand! Tell us which one is your favorite, and how you'll be spending the holiday!