Ah cheese... it's the way to our hearts and often the last straw people struggle with before fully transitioning to a vegan lifestyle. Grilled cheese, macaroni & cheese, lasagna, PIZZA — yet this gooey, sometimes sweet or decadent topping we all know and love, is not very kind.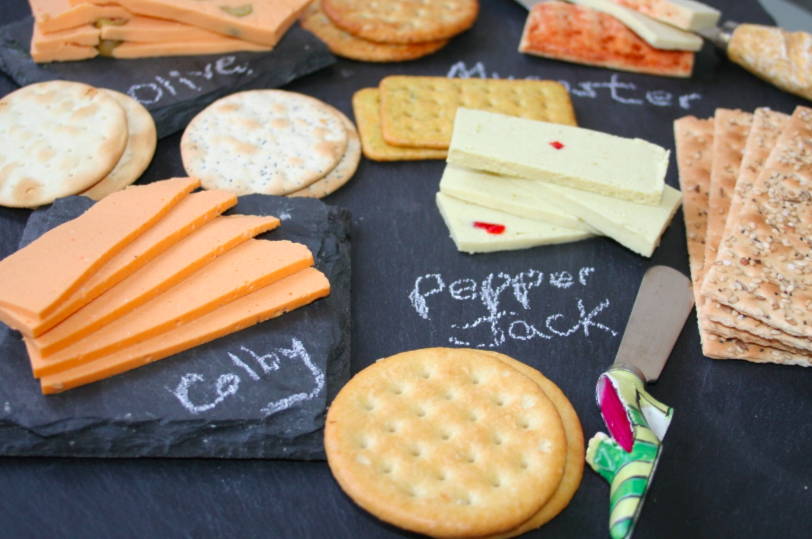 A quick recap on how the dairy industry produces cheese and its other products: To produce dairy, animals are subjected to repetitive, forced pregnancies in order to produce as much milk as possible until reaching an age where dairy production drops and the animal is no longer needed as explained on Sentient Media. Then, additives, steroids and chemicals are introduced to the mix.

Not only are dairy products cruel, they are incredibly detrimental to our health. In Veganuary, a month long challenge dedicated to inspire more individuals to go vegan and ditch all animal products, we've collected our very favorite cheese alternatives that will fulfill your cravings for any occasion — and with more compassion.

1. For A Dinner Party -
Tree Line "Aged Artisanal Nut Cheese"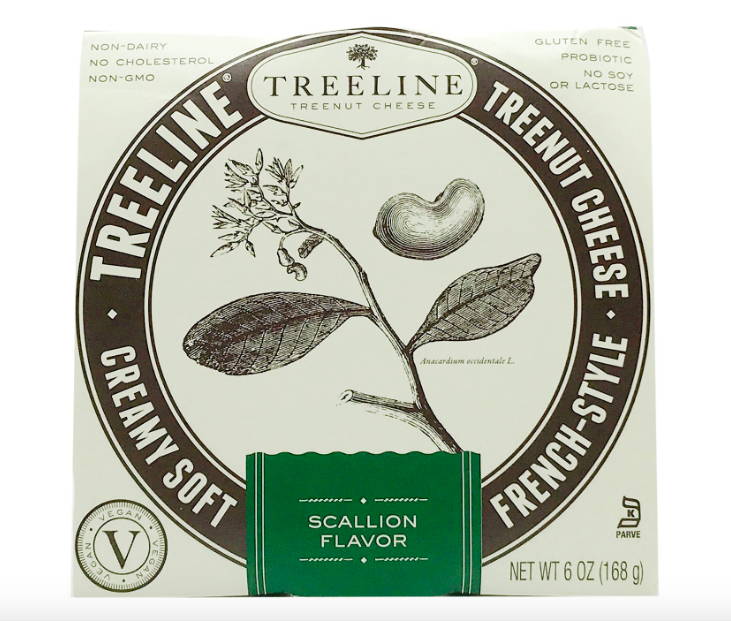 Made of fine Brazilian Cashew Nuts, Treeline is a simple yet decadent vegan cheese, perfect for pairing with crackers and a bottle of Merlot. Named a "French Soft Cheese," it is comparable to a rich cheese dip or brie, and with fresh flavors from herbs, garlic, scallions, pepper and chillies, this brand is even made locally in New York's Hudson Valley. Plus their packaging and tub is made with 50% recyclable plastics!

2. For A Family Pizza Night -
So Delicious Mozzarella Shreds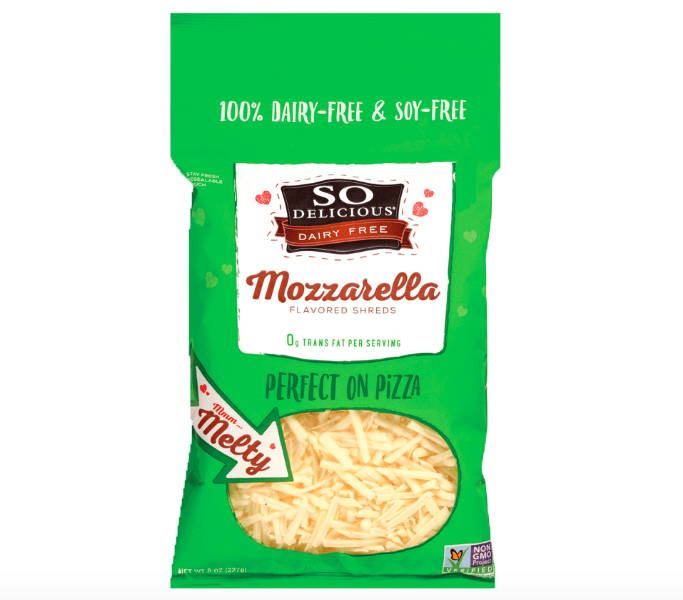 Our favorite choice for dairy-free pizza's, So Delicious's coconut-milk mozzarella flavored shreds are the meltiest and best flavor-wise for family pizza nights. The issue many people have with cheese alternatives is the lack of gooey texture and melt-factor. In the oven, these mozzarella shreds work perfectly on homemade dough, flatbreads or even naan bread! Just choose your favorite sauce and toppings and voila: you won't know what you've been missing!

Our tip: When it comes to pizza and any cheese alternative, load your pizza with lots of yummy toppings! This adds a more balanced texture and multiple flavors throughout.

3. For All The New York Deli Cravings -
Miyoko's "Un-Lox Your Dreams" Vegan Cream Cheese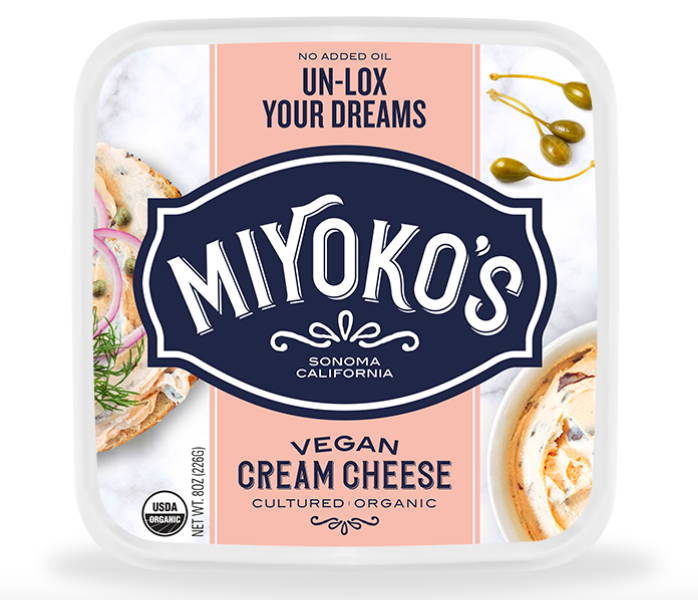 For New-York natives, or those who simply know the greatness of an everything bagel with lox, cream cheese and tomatoes, Miyoko's Organic Vegan Cream Cheese is the schmear of your non-dairy dreams. Smoky, rich and creamy, this cream cheese has a light seafood flavor without the dairy and fish. Made from cashews, coconuts, coconut oil, sunflower oil, and natural flavors from fermented rosemary, plum and oregano, it's a brunch favorite!

4. For A "Homey" Meal -
Field Roast Tomato Cayenne Chao Slices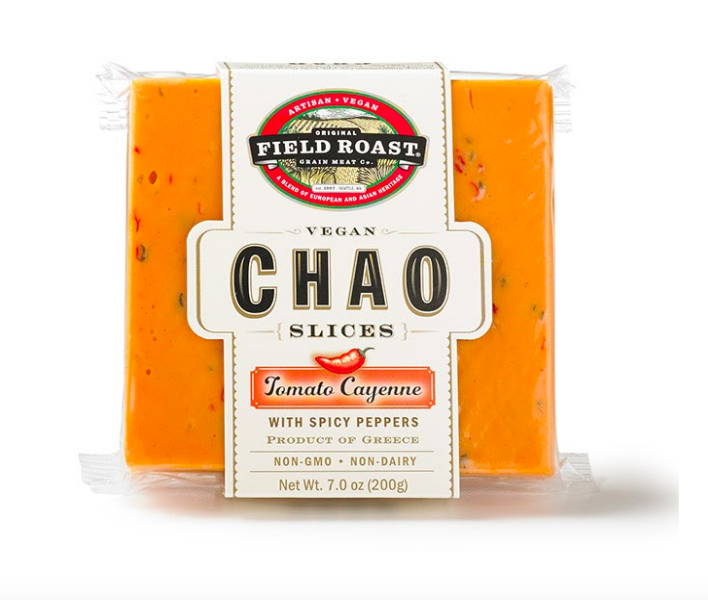 Some days you want to just stay in bed all day and rock your flannel pjs. What screams classic coziness? Grilled cheese. For a "grown-up" version of this favorite use these Field Roast Vegan Chao slices with tomato cayenne flavor and spicy peppers for that little extra kick. Add some spinach and avocado and you have a gourmet vegan grilled cheese in the matter of minutes, and very little effort needed.

5. For The Healthiest Mac N' Cheese -
Trader Joe's Nutritional Yeast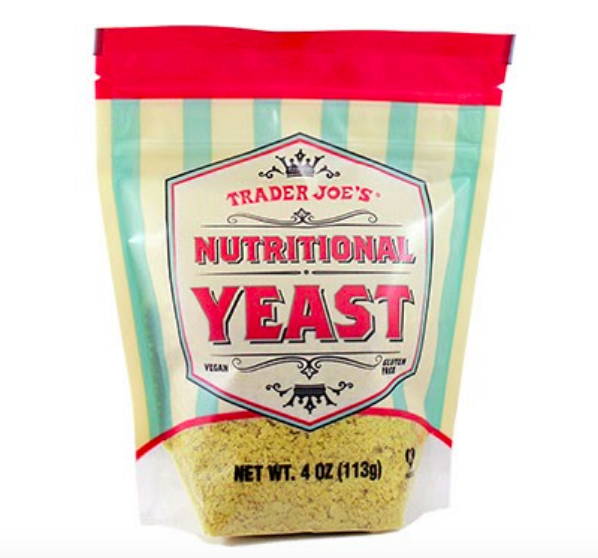 This one may not be the most "traditional" cheese alternative, however, it is perfect for providing a nutty, cheesy flavor with even more nutrients than regular cheese. Packed with vitamin B12, a nutrient found mostly in animal products, nutritional yeast is great for recreating our favorites.

Just blend together cashews, nutritional yeast, a little olive oil, garlic and seasonings of your choice and you have a cheesy sauce to bake over macaroni noodles! Plus, this sauce even holds a few grams of protein.

6. For Topping On Basically *Everything* - Follow Your Heart Vegan Parmesan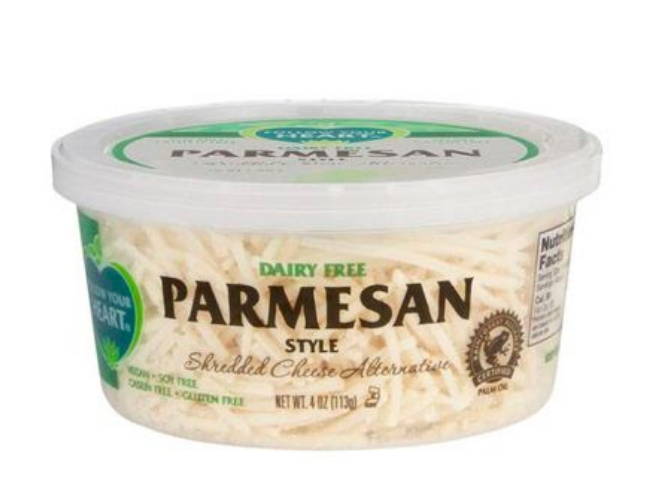 Critically acclaimed for having the best melting properties, Follow Your Heart's Dairy-Free Parmesan Style Shredded Cheese, is an essential for every vegan to keep in their pantry. Whether you sprinkle it over pasta, roasted veggies, sandwiches, or on salads, these shreds recreate that classic flavor we all know and love.

We all know that vegan cheese gets a bid of a bad rap, but with all of these options, you are guaranteed to find your new favorite! So go out there and explore!

Tell us below - what's your favorite vegan cheese brand?