The Up To Date Guide To NYC Vegan Restaurants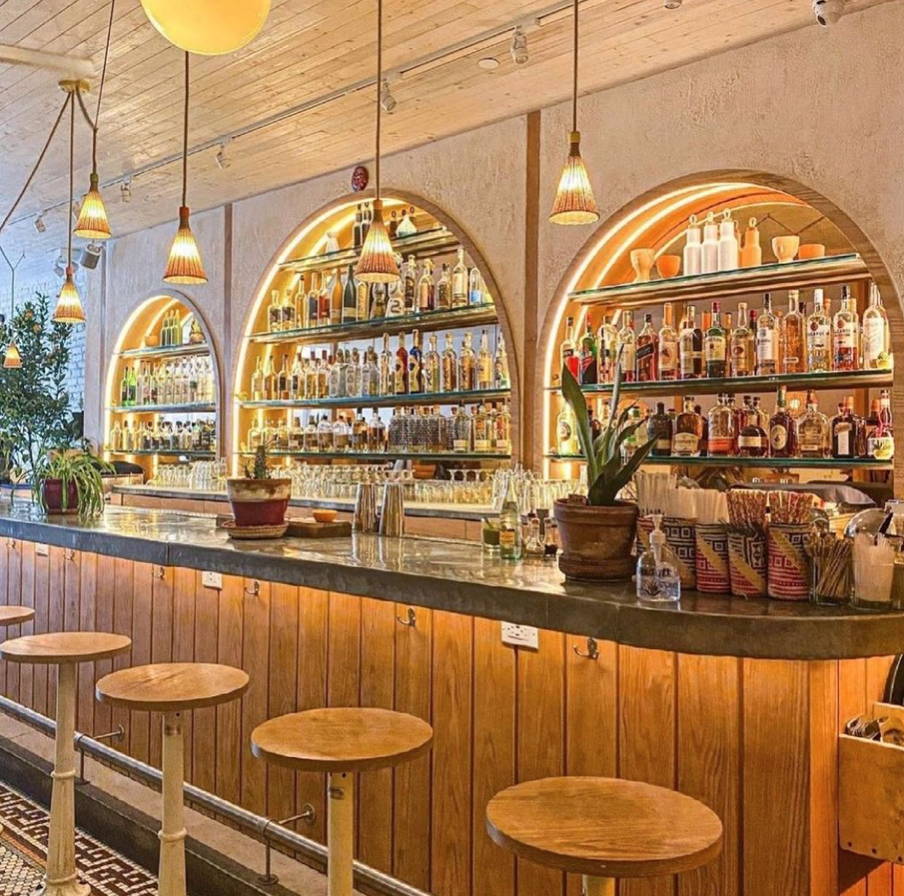 NYC is a hallmark to its ever-changing dining landscape. Whether you're visiting for a long weekend, or live in the NYC metropolitan area, there are plenty of vegan restaurants that are worth making a visit to. From incredible vegan pizzeria's, to Mexican cuisine or traditional American fare, there are various places throughout Manhattan to try. We've rounded up "x" of our favorite plant-based eateries, for any occasion.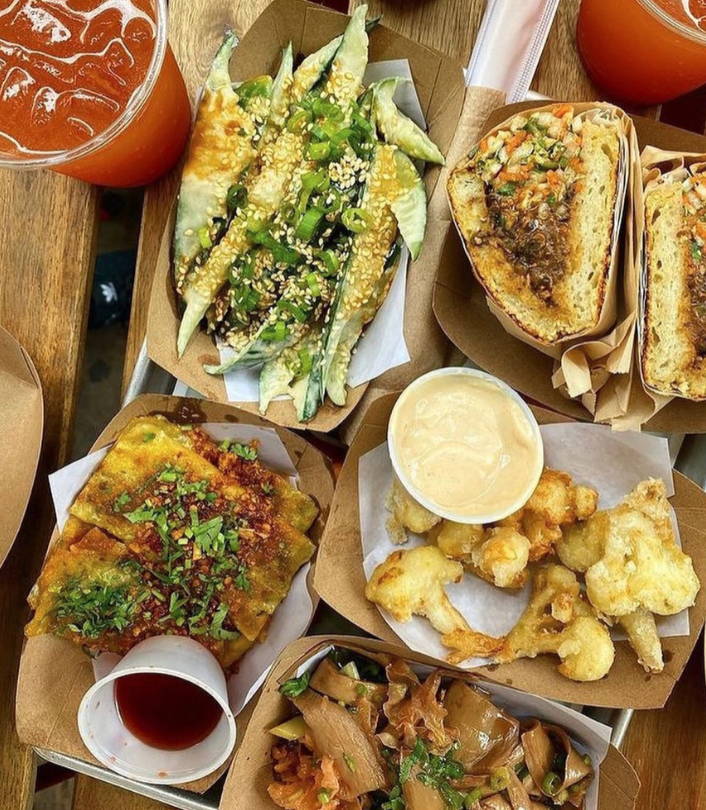 250 Broome St.
New York, NY 10002
Starting with more casual dining spots, Fat Choy is a great place to stop in between shopping, or before going out for drinks. Known for their small plates and appetizers inspired by traditional Chinese food with a vegan twist, Fat Choy's menu looks a lot like sticky rice dumplings, mushroom sloppy joe's, garlic bok choy, and fried cauliflower platters. These veggie finger foods are not for the faint of heart — they are absolutely delicious.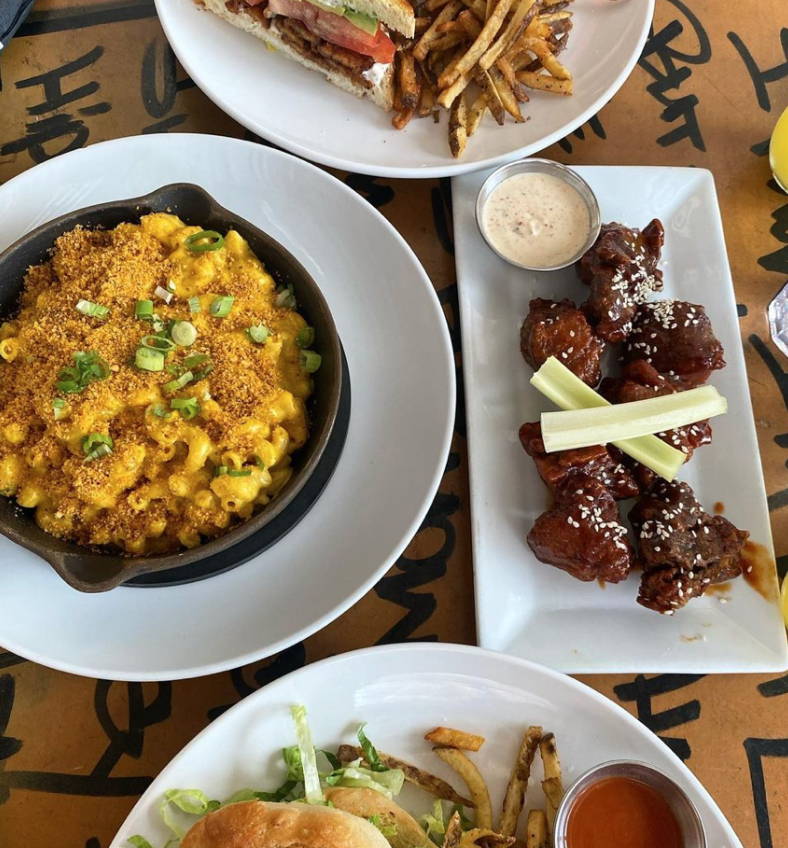 41 Carmine St.
New York, NY 10014
Traditional vegan comfort food, in an intimate and eclectic setting? The West Village's Urban Vegan Kitchen has this vibe and more. Of course we adore the menu — oyster mushroom asada, jasmin shrimp and rice, chick-un and waffles, but their mission we love even more. The restaurant's founder, Dave Tianga, grew up in NYC and was working in famous juice bars when veganism and wellness culture began to become more popular in the city. Seeing his own lack of exposure to veganism, the over-saturated culture and food deserts that are prevalent throughout the boroughs, he wanted to create a restaurant that could educate urban communities on healthier food and veganism. Tianga creates modern spins on well-known cultural dishes.
3) Jajaja Plantas Mexicana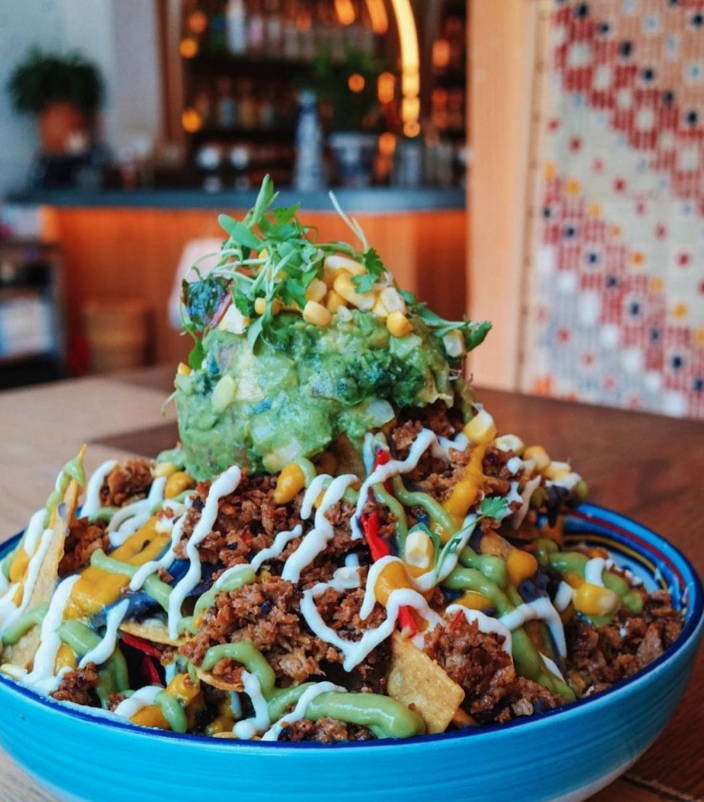 Lower East Side / 162 E Broadway,
West Village / 63 Carmine St.
With multiple locations throughout the city, Jajaja Plantas Mexicana was one of the first plant-based restaurants we've tried — and it does not disappoint. Mastering the flavors of traditional Mexican food, while utilizing fresh vegan staples like jackfruit, pumpkin, beet, and rajas the menu is diverse and refreshing. Definitely start with their massive chorizo, black beans and queso nachos, order a fresh margarita on the rocks, and dive into street tacos, enchiladas or small plates. The decor in this lowkey spot is adorable with a full bar, booths for intimate dining, and wicker fixtures. Definitely a great first date spot or dinner pick with your girlfriends.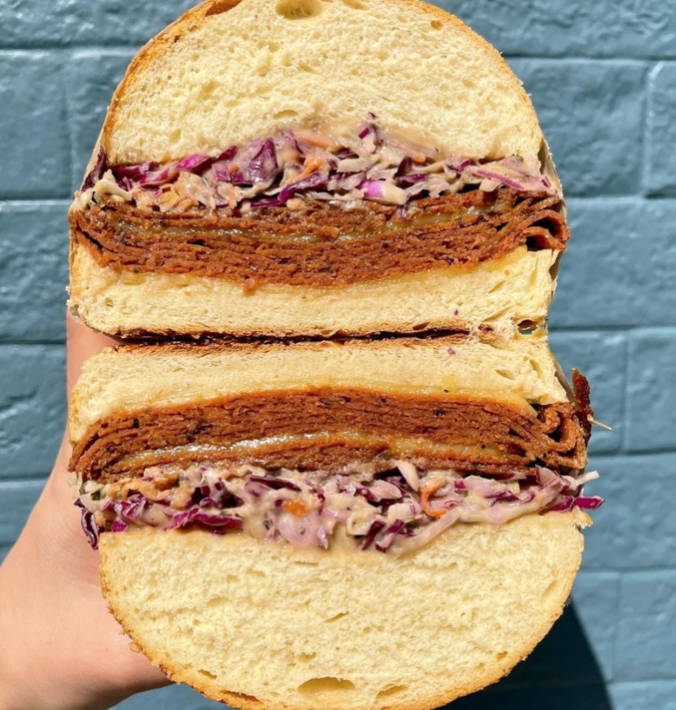 78 Orchard Street
New York, NY 10002
Craving good old NYC deli? Orchard Grocer was inspired by the traditional delicatessen's of the past. So think Katz Deli, but vegan! Roast beef, tuna salad, bagels and lox, all the goodies of a hallmark Lower East Side Jewish deli. Whether you're looking for a morning pick-me-up or the perfect brunch, Orchard Grocer is our go to. While you're there, feel free to do a little grocery shopping, as it also acts as a full organic grocery store with pickup and delivery across Manhattan. While you're there, be sure to treat yourself to a vegan milkshake as well.
215 Mulberry St.
New York, NY 10012
"Beyond Sushi is a chef-driven, vegan and kosher restaurant chain at the forefront of the plant-based movement. Our fundamentals are simple: Eat clean and leave a lasting impact on our planet." Finding plant-based sushi that is more than just your standard vegetable roll, Beyond Sushi has you covered. Our favorites include the spicy jackfruit "crab" or ube crunch rolls , ginger "beef" dumplings, and the signature mighty mushroom roll. From 5:30-6 indulge in happy hour with half off beer, wine and sake!
65 2nd Ave,
New York, NY 10003
Fine dining for pizza? Matthew Kenney's plant-based pizza concept on Second Ave. is an absolute yes. Brick oven pies are carefully crafted with tree nut cheeses like walnut and macadamia ricotta, truffle cashew cream, wild mushrooms, fresh arugula, ripe tomato sauce — this vegan pizza experience will leave you undeniably speechless. Plus, they also have amazing small plates for tasting. Great for a fancier affair, celebration or intimate dining experience, Double Zero is authentic italian with vegan terms and conditions. We also love their list of sustainable and organic wines from Europe to indulge in.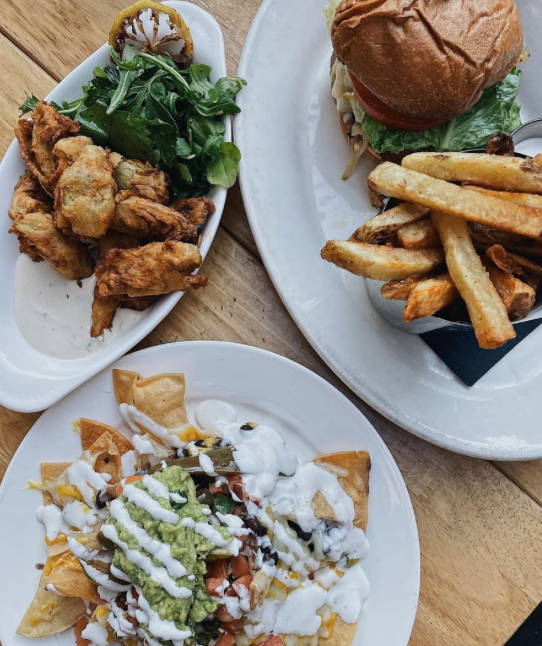 Multiple Locations
More of a traditional American fare, Blossom is a great place to bring your parents when they're in for the weekend, or if you simply feel like treating yourself to a candle light dinner. With a simple yet refined menu, you can enjoy everything from the signature "Blossom Burger" made with a Beyond meat patty, tapioca cheddar, and soy bacon to something more traditional like "Seitan Piccata." The menu truly has something for everyone, and is not difficult to decode. Ending the night with one of their warm desserts is definitely a highlight. We recommend the "Chocolate Ganache" with a berry reduction and vanilla ice cream.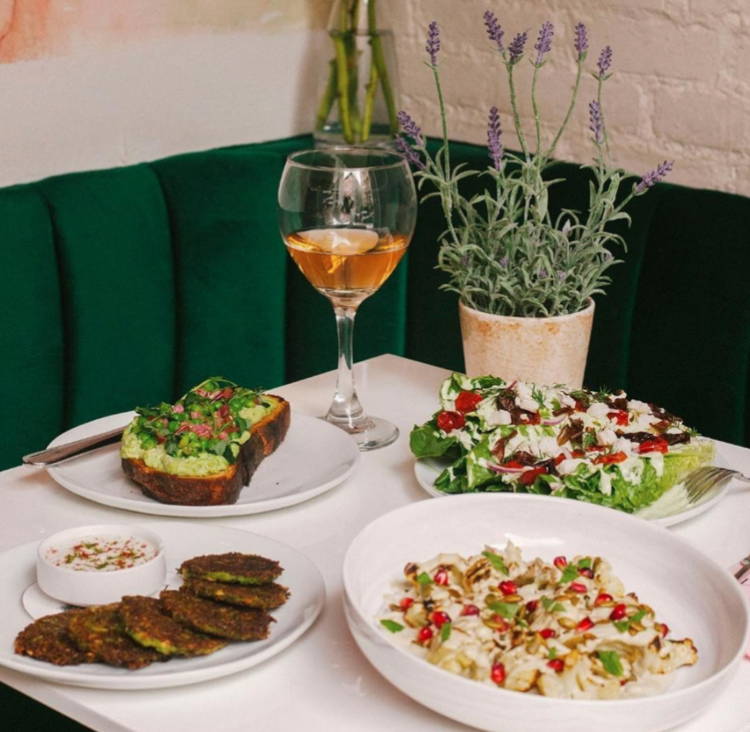 445 E 6th St.
New York NY 10009

A must to have on this list, is a vegan restaurant that will make you feel like the main character without even trying. Known for their tapas, cute cocktails, wine bar selection, and ornate decor, Ladybird is an atmosphere you want to be a part of. Located in the East Village, everything about this dining spot screams classic New York. We'd always recommend their "Truffle Mac & Cheese," "Po Boy Bao" and brussels sprouts.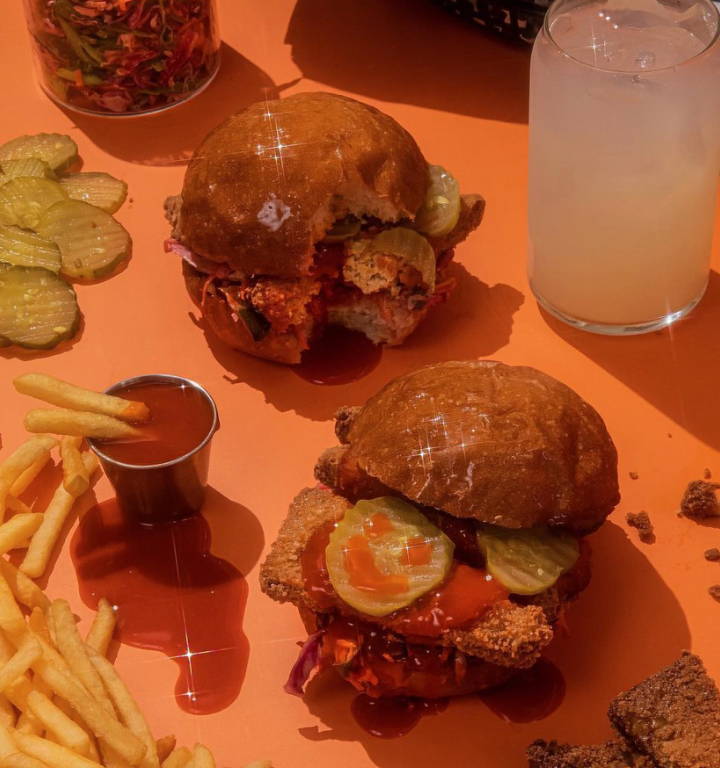 Multiple Locations
Previously known by the famous name "By Chloe," Beatnic has received a bit of a rebrand, but we promise the food is just as delicious. We stumbled along this upscale fast-food joint a few years ago while in Chelsea, and were blown away by their black bean burgers and shoestring sweet potato fries. Since, the brand has developed their own spins on vegan cult favorites. The coolest and most unique item on the menu: the "chicky." Made from crispy tempeh, this plant-based substitute looks and tastes just like fried chicken tenders. Channeling the inner child at Beatnic has never been easier with a side of fries or their Chicky sandwich.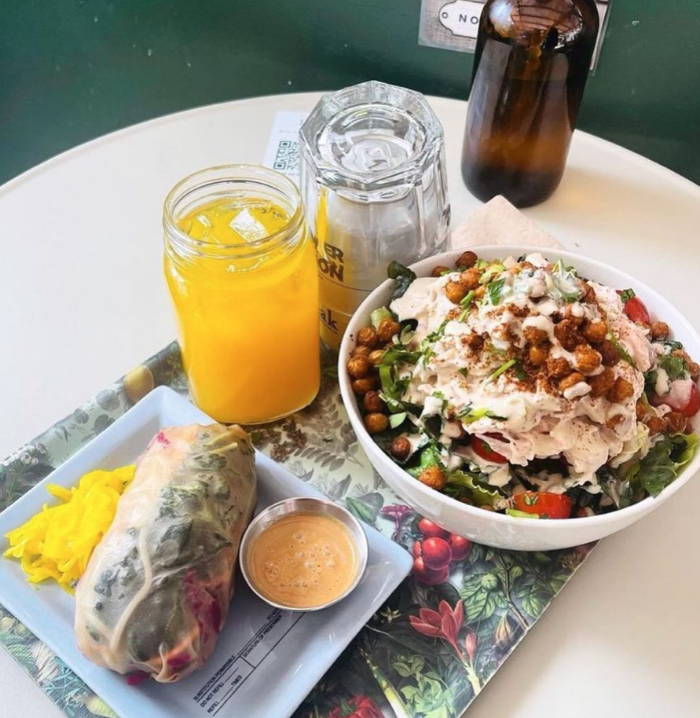 Multiple Locations
Craving something cozy and warm? Le Botaniste brings all the warm fall feels of Panera, with all-vegan and organic pairings. Bowls galore, you can choose from a plethora of hearty and filling grain bowls, curries, chili, and even soups. Try a side of their beet hummus, coconut ceviche or seaweed tartare for even more goodness.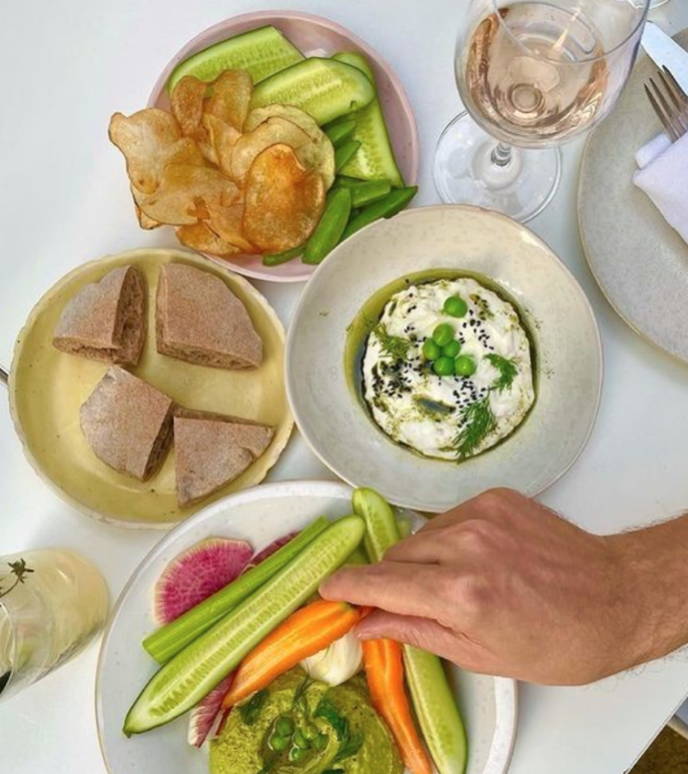 38 East 19th St,
New York, NY 10003
Specializing in a more Mediterranean fare, ABCV is one of Jean-Georges prized plant-based restaurants, and is known for its organic, non GMO, and sustainable ingredients. All of their ingredients are sourced from small local and global farms, and are made with the best processes. We'd recommend trying their "California Dates," made with whipped coconut yogurt and tahini, sea salt, lemon and pistachio for the table. Then, give their "Whole Roasted Cauliflower," and "Shelling Bean and Sweet Corn Succotash" a whirl.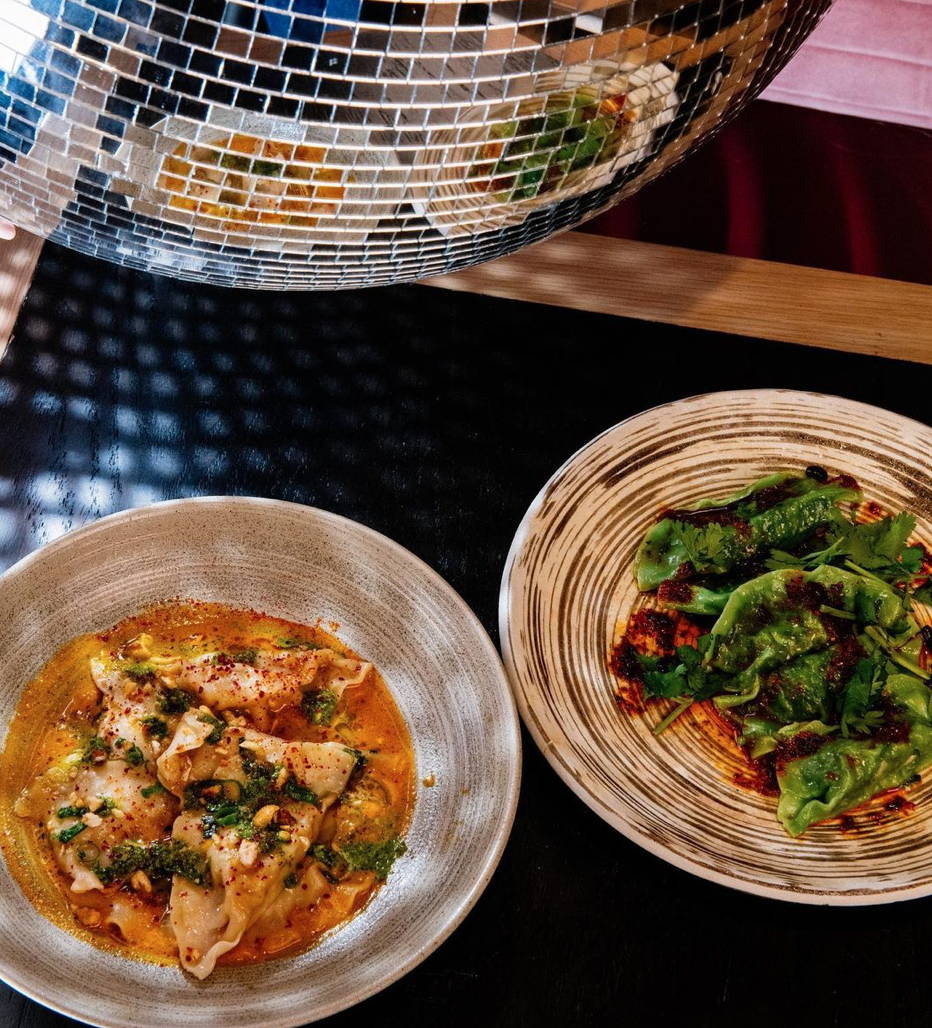 15 W 27th St.
New York, NY 10009
Ranking in with our favorite menu for tasting: Planta. Known for an array of delish vegan plates, this is a great restaurant if you're looking to try more than one thing. Indulge in the "Cauliflower Tater Tots," "Peking Jackfruit," ``Garlic Bok Choy," or "Pineapple Fried Rice."
We love their "$20 Disco & Dumplings" nights and can't get enough of the flavors and fun.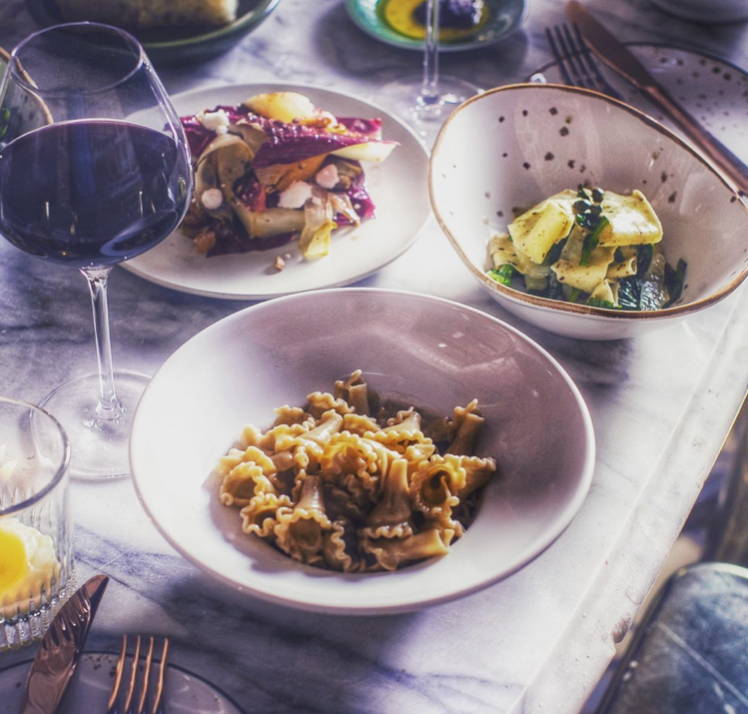 155 Avenue B,
New York, NY 10009
Both a bar, and an intimate dining setting, Soda Club has to be on our list for best vegan date night spots. While it is not an entirely vegan restaurant, it has one of the best dishes of "Carti de Musica," a plate of pine-nut ricotta, seasonal vegetables and al-dente pasta. Vegan Italian food is hard to come by, so when we landed on this gem, we realized it would be a great place to try new wines and satisfy the non-vegan people in our lives as well. Definitely don't sleep on Soda Club.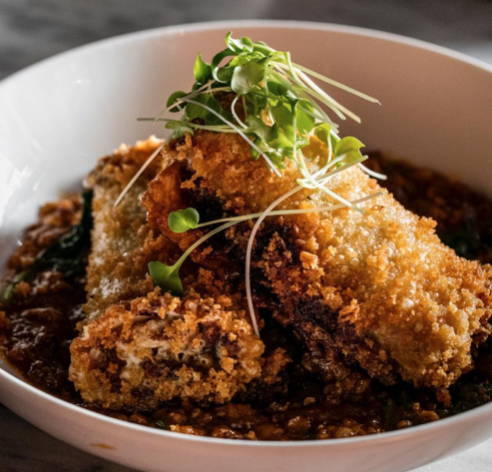 445 E 6th Street.
New York, NY 10009
Inspired by traditional Southern Soul food, Cadence is a new concept restaurant by Overthrow Hospitality featuring vegan comfort food in an upscale setting in the East Village. Not only do we love their food, we also love their dedication to sustainability, charity, and inclusivity as a restaurant. The team behind Cadence has also created Ladybird, Avant Garden, and other plant-based spots. With their expertise, they've created dishes such as "Southern Fried Lasagna," "Smoked Grits," and "Black Eyed Pea Garlic Pancakes." Delish!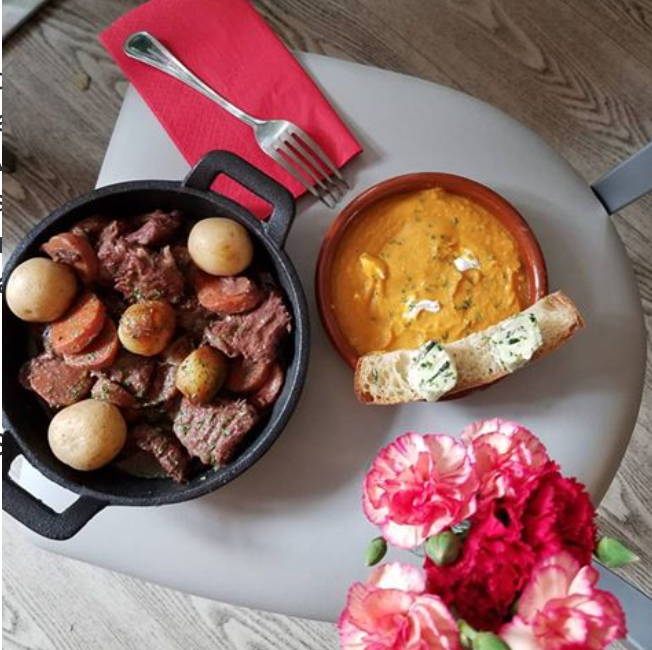 20 Christopher Street
New York, NY 10014
A vegan creperie and french eatery? Sign us up! Delice & Sarrasin in the West Village is the perfect place to head to for sophisticated vegan dishes like "Vegan Foie Gras," with tahini, "ESCARGOT BEURRE MAÎTRE D'HÔTEL" vegan oyster mushroom snails with coconut based garlic butter, or their sweet gourmet crepes.
The next time you are in NYC definitely give these plant-based spots a try, and let us know in the comments which you have tried!
---