Get Real: Your Everyday Sustainable Beauty Routine
"The packaging of cosmetic products can take hundreds of years to break down in landfill whilst leaching toxins into the soil and waterways," Botanical Trader. And even when choosing to use products with simpler packaging, most beauty items contain toxins that runoff and seep into our environments, affecting wildlife and nature. Beauty products are ingrained into our daily routines. So, it is understandable if trying to pave a way for environmentally friendly change can feel a little out of touch. Yet, the core of veganism is conscious consumption and consumerism. Being aware of your everyday choices such as opting for more sustainable beauty products can make a very positive impact on not only our local environments, but the entire planet. With Earth Day approaching, it feels only natural to put together a guide to our sustainable and eco-friendly beauty routine from skin, hair, to personal care, yet absolutely refer back to this holy grail for year-long usage.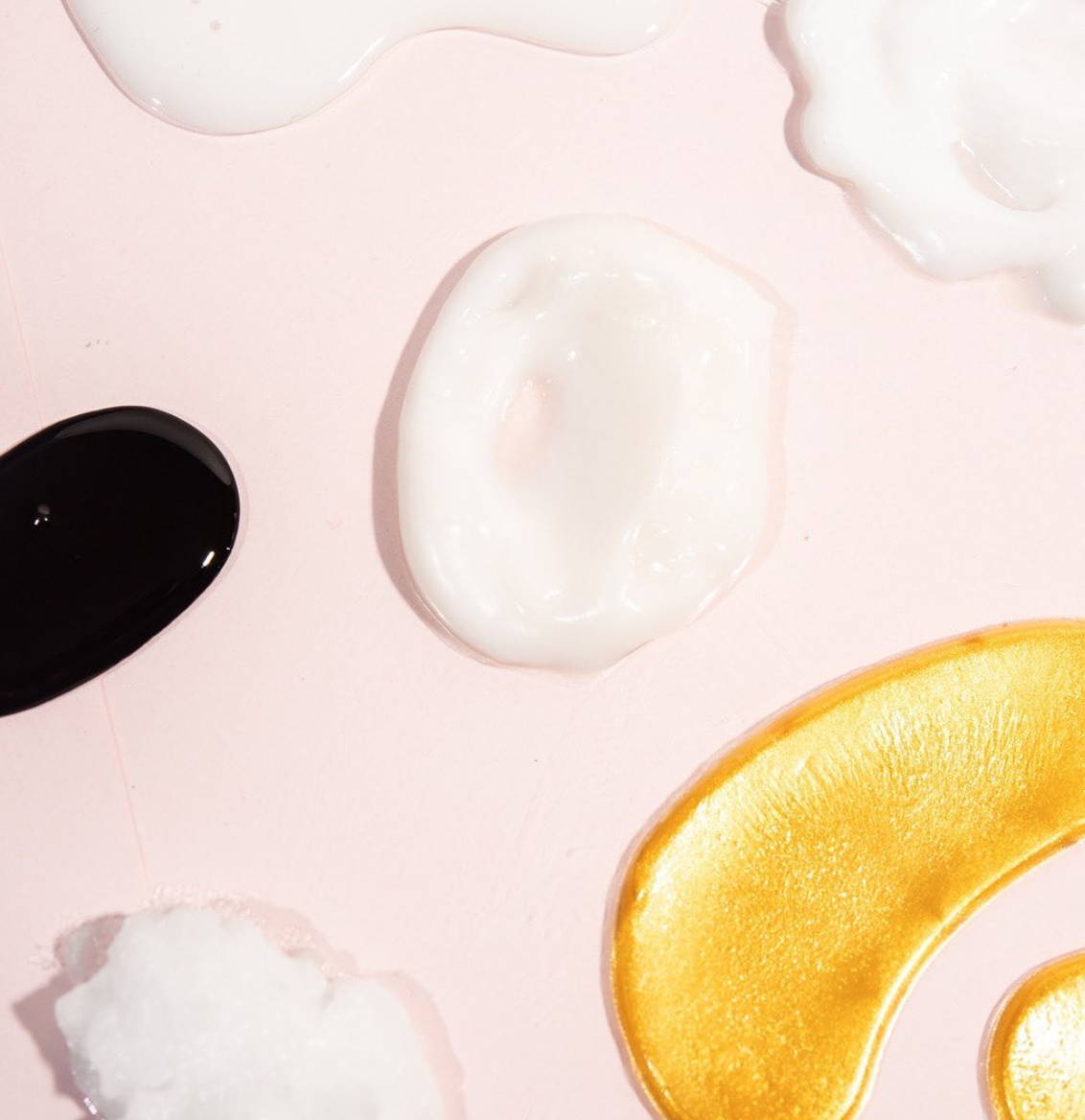 Waking up in the morning the first thing I do is head straight to the bathroom to wash my face. Using a gentle cleanser to get rid of impurities and freshen up my skin for the day ahead, cleansing is essential. Considering my skin is very sensitive and prone to breakouts, I make sure that all my skincare products contain clean and few ingredients. For cleanser, I love using Grace & Stella's Foaming Facial Cleanser, due to its very gentle formula. With no fragrance, parabens or sulfates, this product has rose water and aloe vera extract, which helps cleanse my skin without drying it out or irritating it. In addition to this product being vegan and cruelty free, the bottle is also 100% recyclable, and when finished very easily disposed of in my recycling bin, instead of the landfill!

After cleansing my skin, I go in with a hydrating moisturizer to lock in moisture throughout the day. For this I love using Earth Harbor's Superfood Moisturizer with Matcha & Spirulina! With ingredients like Spirulina, Matcha and Seaweed Extract, this moisturizer helps to restore dull and dehydrated skin and replenish with ultra rich antioxidants, Vitamin C and natural proteins.

For skincare, I always look for quality, multi-purpose products to avoid unnecessary clutter and excess packaging — key to keeping to a sustainable routine. For the moisturizer, I love its lightweight and non-greasy formula, so it acts perfectly as a primer for my makeup! When finished with this moisturizer, you can repurpose the container for storage! A jewelry holder for travel... or even a little storage for those bobby pins that keep disappearing on you!
As my final step in my skincare routine, I never forget to apply my sunscreen! Even if you are not spending a lot of time outdoors, it is so important to implement SPF to your daily skincare routine to protect your skin from harmful UVA light. Sunscreen is a product that many do not realize has a high impact on the planet. Besides harmful plastics, many SPF's contain chemicals that are harmful to skin, and the oceans.
According to the National Ocean Service, marine life such as dolphins, fish, green algae, mussels and more are affected by the toxic chemicals that are in our sunscreens and runoff into the oceans.
With this in mind, I use Everyday Humans SPF30 Gentle Mineral Sunscreen which is formulated without the typical phthalates, silicons and animal ingredients, but also oxybenzone, octinoxate and PABA sunscreen chemicals. Instead ingredients like rose and aloe vera extract make it an absolute fave.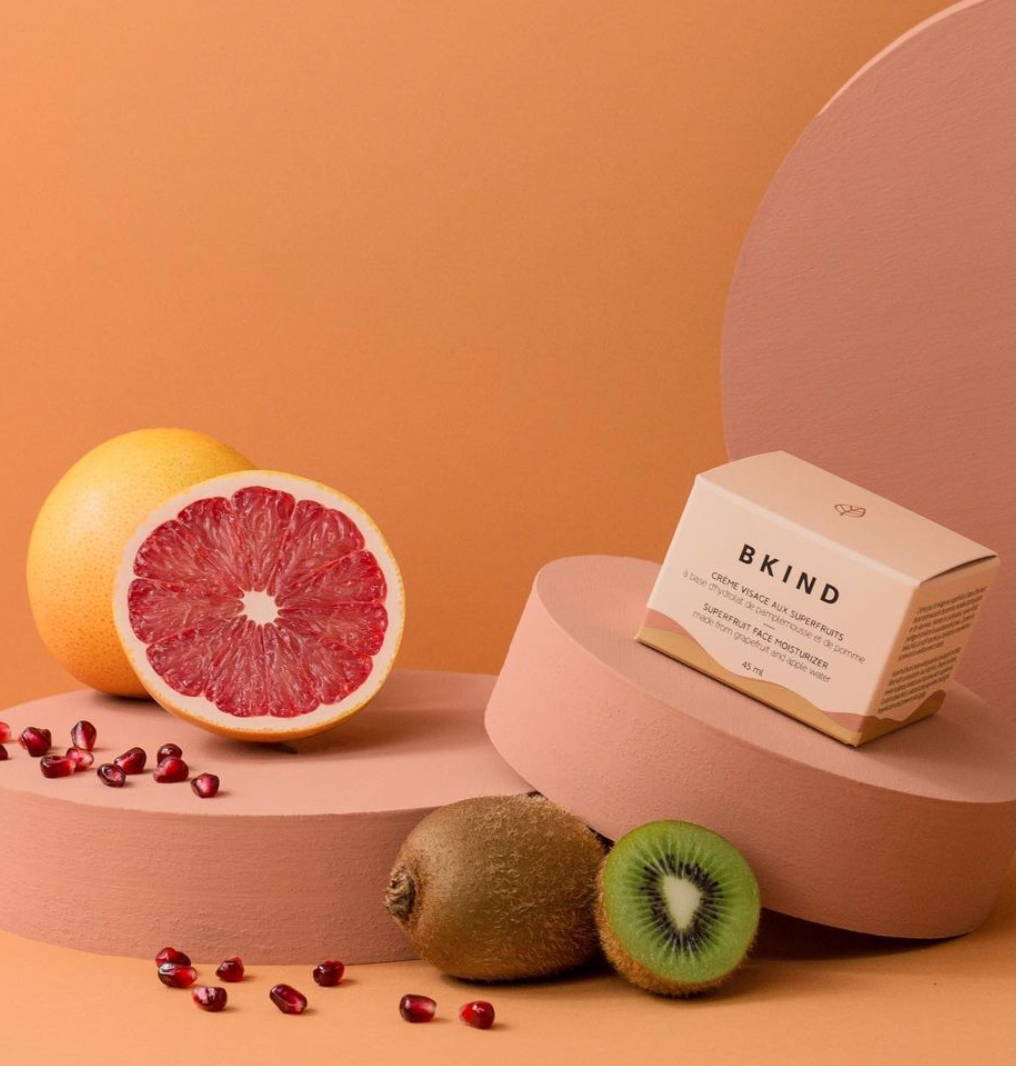 When it comes to other personal care products my ethics for sustainably sourced ingredients and materials stay the same. This is why I do not skimp on my oral care either! I use the Superclean Botanical Charcoal Toothpaste by Keeko. It's minty-tasting, yet natural with ingredients like activated charcoal, coconut oil, peppermint oil and tea tree oil to keep my teeth healthy and shining!
Moving to the shower, one of my top favorite, plastic free body washes is the Habitat Botanicals Tea Tree Body Wash Bar. It's packaging is 100% biodegradable, compostable and eco-friendly and the body wash itself is formulated with ingredients like natural tea tree oil, organic clays and aloe vera. This product gently cleanses, exfoliates and helps boost vitamins that are needed for healthy and soft skin.
If you look closely and read the ingredients of some deodorants, they can be quite intimidating! Ingredients like parabens and aluminum compounds can actually clog your pores and cause long term effects. I feel confident using the Luna Bliss Natural Deodorant by the brand Rustic Maka, because it is baking soda-free and fortified with magnesium and moisture-absorbing activated charcoal. I especially love this one because of it's clean, powder-crisp scent combined with just a hint of light floral aroma.
And for when it's that time of the month... Hello Cup Menstrual Cup is the answer! Traditional cotton tampons are filled with toxins and plastics that pollute both your body and the earth. By switching to a practical product like a menstrual cup you are reducing the use of excess plastic and cotton. Minimizing the risk of toxic shock syndrome caused by traditional tampons, this cup is washable and reusable and lasts up to 5+ years, is hypoallergenic, and can hold more period blood than usual tampons.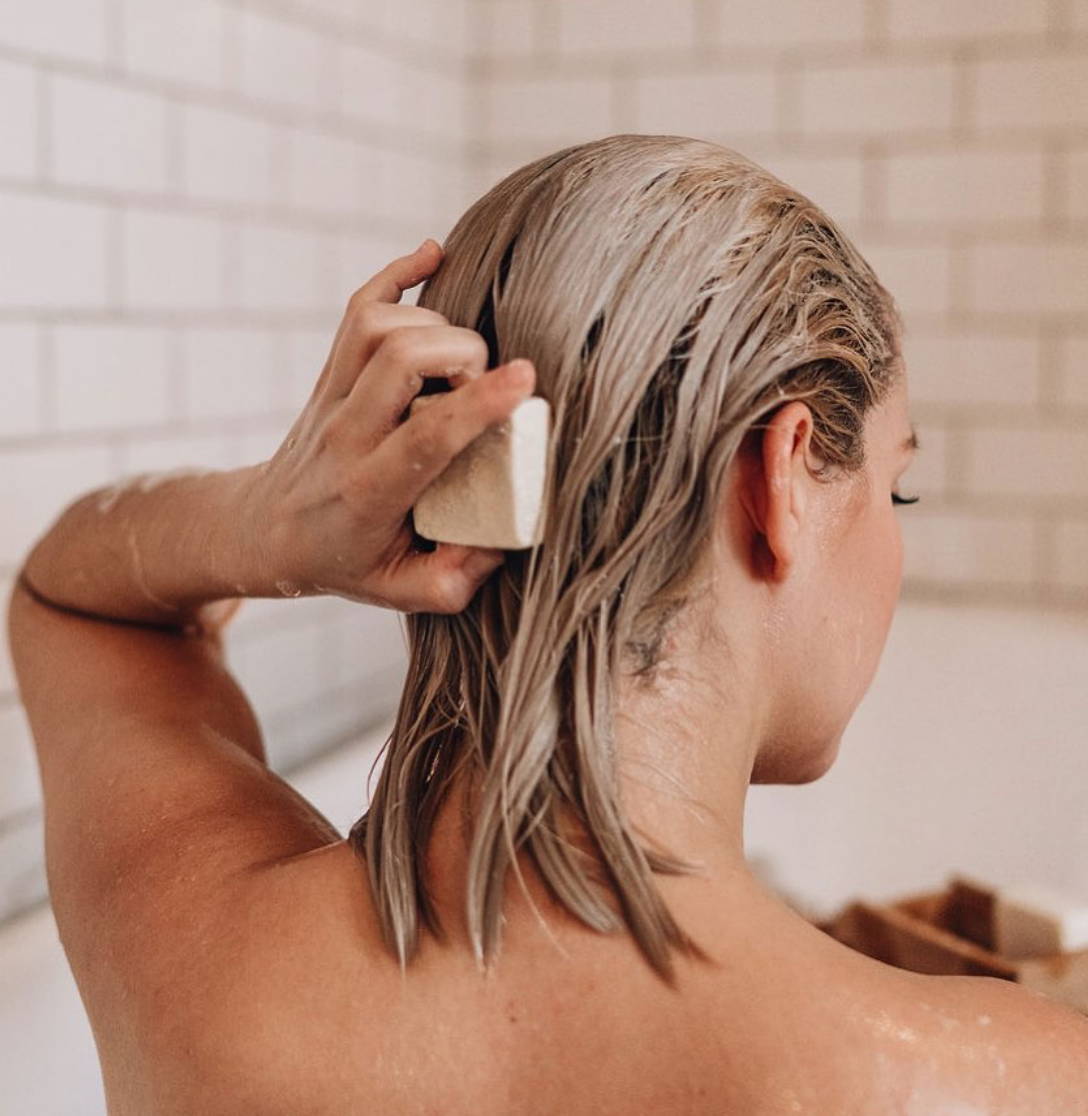 It is not every day I wash my hair, but when I do, I like to implement it as part of my morning routine. For the basics like shampoo and conditioner, I love using BKIND Natural Shampoo and Conditioner Bar for Moisture and Softness! Besides being extra moisturizing, promoting hair growth and help minimize dandruff, these products are also completely plastic free! The packaging for these bars are made from a paper material and are 100% recyclable.
When these products reach their end of life cycle, I always make sure to put any packaging or finished product container in the recycling bin or find a new way to repurpose it into my life. Remember, no matter how small the act, choosing to be more sustainable in comprehensible steps will lead to a holistic impact on our planet!
Shop all of our sustainable and vegan beauty productshere!
---