5 Gifts to Give Yourself This Cyber Monday
Dear you,

2020 has been a lot. You've lived through so much uncertainty, and have faced a lot of change. While your holidays may look different this year, this does not mean traditions need to change.

If you're doing your gift-giving mostly online this year, you may want to consider giving yourself a special holiday gift — and believe it or not, we've made it even easier for you to treat yourself. Say hello to the "2020 Treat Yourself Holiday Gift Guide," a curated edit of our favorite vegan products and suggestions from The Vegan Warehouse, and our various vendors.

Happy shopping!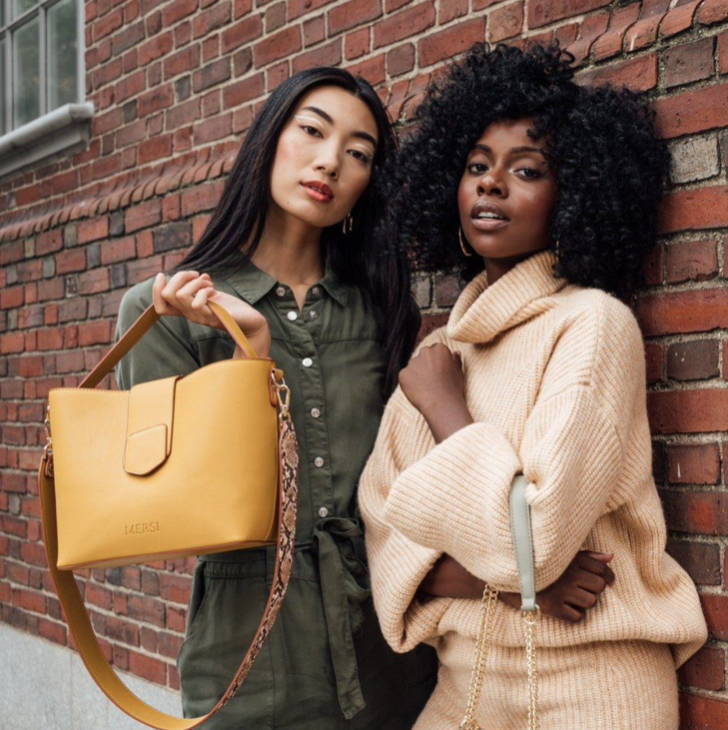 Looking for a refresh to your wardrobe? The Isabel Bucket Bag is here to the rescue. With its deep mustard yellow color and faux snake pattern strap, this handbag is the missing piece to all of your outfits. Spacious and perfect for on the go, the Isabel Bucket Bag is crafted with premium vegan leather and is a handbag that is made to last.
2) Smell Good, Feel Good - by/Rosie Jane Perfume Discovery Set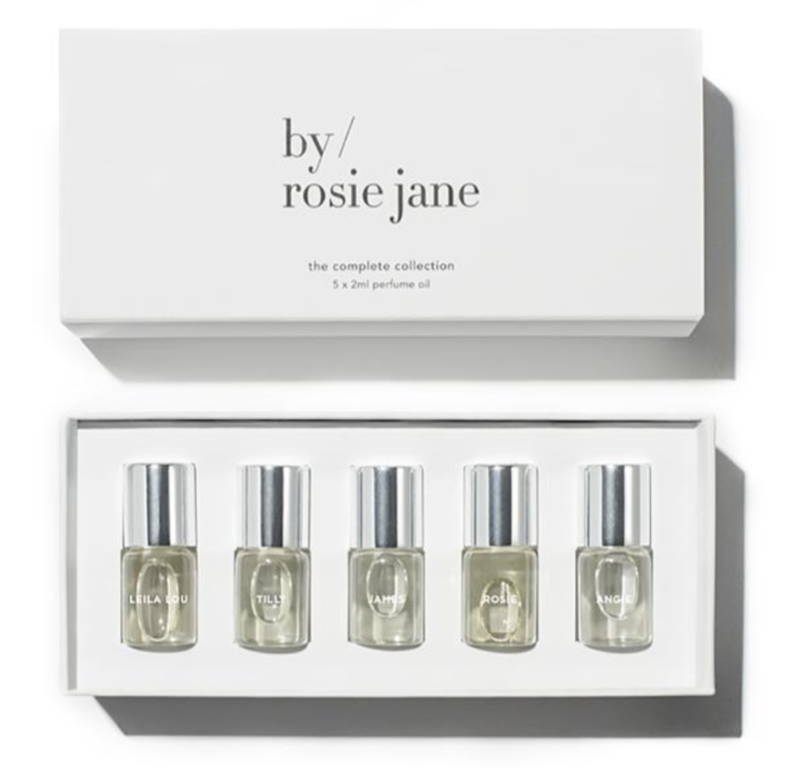 A super fun gift to give yourself — a new perfume to try for almost every.day.of.the.week. The by/Rosie Jane Perfume Discovery Set features five of their best-selling fragrances in 2ml mini roll-ons! Each scent is made in California with nature-derived ingredients such as jasmine, pear, gardenia, fig and amber.
3) Time For An Upgrade - Lux Makeup Brush Essentials Set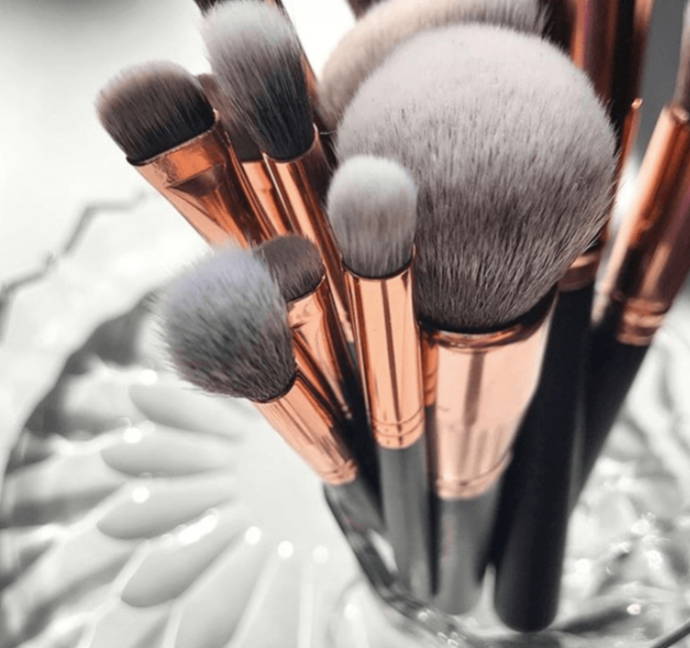 Sis, are you still using the same makeup brushes from 2016? It's time for an upgrade — and MOTD Cosmetics has you covered. The ultimate "Lux Makeup Brush Essentials Set" features eight individual face and eye brushes for precise, smooth application. Made from 100% vegan and cruelty-free bristles, each brush is soft and high-quality. Plus, this set comes with a vegan leather pouch in "Blush" to take with you on the go! Find all vegan brushes in our vegan beauty collection.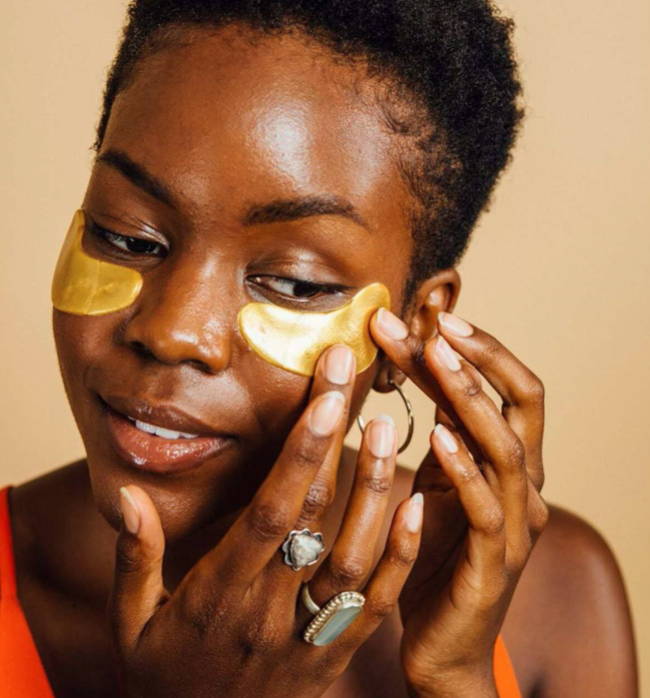 "It's like an energy drink for your eyes!" is how we'd describe our Energizing Under Eye Masks from Grace and Stella. If you've been #WFH this season, this is the perfect self-care moment to help you unwind and wash away stress. Keep these in the fridge for an ultra-cooling effect each morning!
5) Unwind & Reset -Party of Three Self-Care Kit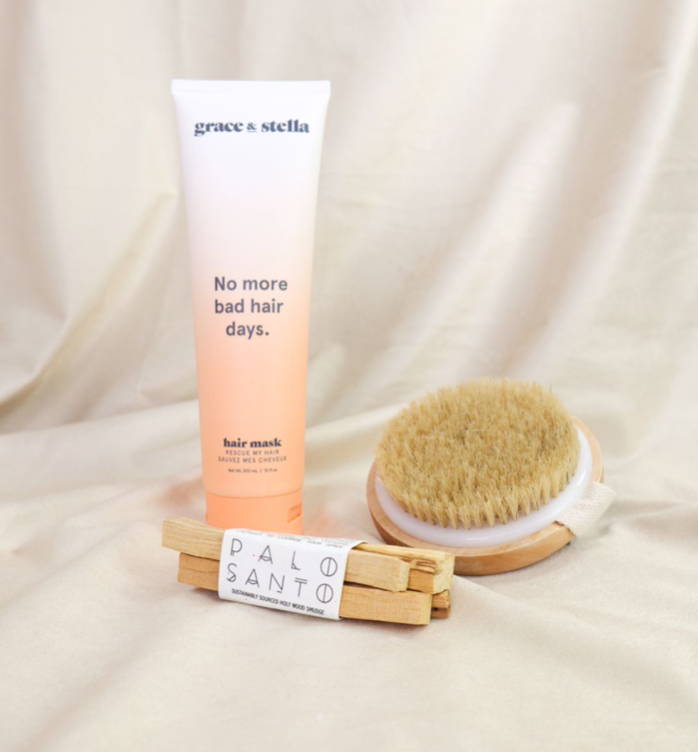 Let's set the mood: you massage this "Rescue My Hair" Mask from Grace and Stella, light this Palo Santo Smudge and climb into a warm bubble bath, accompanied by the perfect Plant-Based Body Brush for exfoliating the troubles away. The " Party of Three Self-Care Kit" features all the essentials for the perfect "treat yo-self" moment we've all been needing.
What are you waiting for? Go treat yourself, and shop all of our holiday deals now!
---