Our Guide To Cleaning Your Vegan Leather Handbag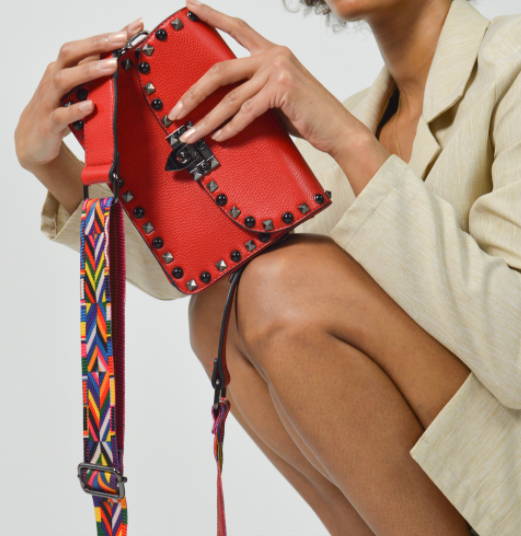 Many people do not realize how much animal-cruelty touches our everyday lives. Aside from the foods we consume, practices in fashion and beauty are strong culprits of a cruel animal industry. At MERSI, we believe that all beings are important, and deserve to be valued. That is why we are dedicated to making alternatives that are high-quality and accessible to everyone.
What is the difference between animal leather and vegan leather? To begin with, vegan leather contains zero animal ingredients or remnants. It is more ethical and sustainable than traditional animal leather, due to its manufacturing process and overall need for less resources such as water and land to be utilized in its creation. Vegan leather can be crafted from several different sources, from cork to mushrooms, to apple leather and many other materials. At MERSI, we proudly source a premium quality PU (polyurethane) leather in all our handbags.
PU leather was created as a more eco-friendly alternative to one of the first vegan leather materials, known as PVC. With advanced research, brands have quickly begun to adapt PU leather as the better alternative, as it is made with more long lasting materials. PU leather is also scratch and waterproof. All of our handbags are designed in-house, and are specially chosen with the highest quality vegan leathers, hardware, and eco-friendly canvas lining.
From our classic Ruby Crossbody, to the newest Meghan Satchel, PU leather is our go-to material to design our handbags with. Not only does it look and feel high-quality, with several different textures and colors that it can be designed into, it is also made to last for years to come. You can read all about PU leather in our recent blog post, here.
Yet, as one would treat a handbag made of traditional animal leather, it is important to remember that the care and keeping of your bag is everything.
We often receive inquiries about the best way to care for our vegan leather handbags and our answer is always: prevention. Keeping your bag clean and well cared for is super simple, and can help you to avoid any damages so that you can make sure to get the longest possible wear out of your forever piece. We've detailed our ultimate guide to cleaning and caring for your vegan leather handbag:
1) Minor Spills and Spot Cleans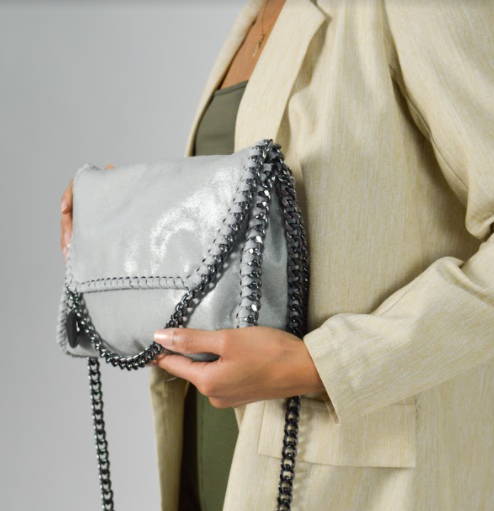 PU leather is definitely different from traditional animal leather, yet it is not much more complex to clean. Luckily, our vegan leather is water-proof, (of course in minor situations) and will allow water to roll off and be wiped with a paper towel or other light cloth material. For other spills, such as stains or dirt, utilize a light to mild, fragrance-free soap and warm water. Apply to a micro-fibre towel or cloth, lightly scrub at the affected area, and lastly rinse with water and allow to air dry. Always avoid using a harsh cloth material or any chemicals on your vegan leather, as they can cause further damage or discoloration.
From time to time, dust particles and other kinds of dirt can collect around the hardware of your handbag. With this, you can take a dry q-tip and lightly dust around the crevices, removing any standing dirt. If you really want to get into smaller details, take the q-tip with diluted soapy water and use one side to wet, and the other to dry. You can clean the studs, clasps and any chains with this procedure. This process is great to follow around once a month, or whenever you notice the hardware getting dusty or built up with dirt. Plus, the hardware will be sparkling like new, and make your handbag feel just as new as well.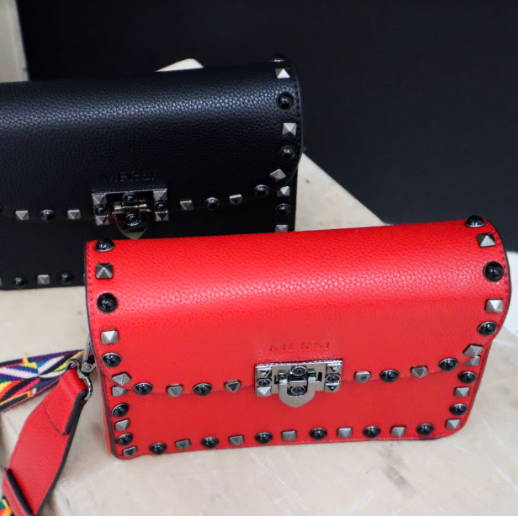 3) Important Things To Avoid
Caring for your vegan leather handbag is important for the lifespan and durability of your piece. Our number one thing to avoid — any harsh processes that can prevent any further damage to your handbag. Never put vegan leather in the washer and dryer, as this can affect not only the material, but the hardware and straps of your handbag. Also, it is important to not use any harsh chemicals, or cleaners on the material, as something with bleach or other toxins can cause discoloration or break down of the material. In addition to this, extreme temperatures can cause premature aging of materials as well.
4) Organize Your Handbag Monthly
One thing that is easy to avoid, yet can remarkably change the health of your handbag is organization. It is key to keep a clean and tidy handbag, in order to prevent unnecessary spills, marks and dirt from compromising quality. To do so, we'd always recommend doing a monthly cleanout. Empty all of the items in your handbag, throw away the items that you don't need, and organize the contents that you use on a daily basis so they are equally distributed. Keep makeup and other beauty products, as well as pens in sealed compartments or pouches. Then, shake out any crumbs or particles and gently clean the inner lining of the bag with a damp cloth. This will ensure a consistent cleanliness and avoid any damage.
Shop all vegan leather accessories here.
5) Properly Storing Your Vegan Leather Handbag
Prevention is always key. When not wearing your handbag, be sure to store it in your official MERSI dust bag to protect from any unnecessary wear, stretching or exposure to conditioning. It is also important to keep your bag out of direct sunlight or any extreme temperatures such as heat or freezing.
We love getting organized with our handbag collection, and definitely think it is a great investment in some staple pieces that will uphold the quality of your handbag. We'd recommend a material bin that allows for enough breathing room for your bag, and does not comprise the shape by squishing or compressing it too much. Without a lid, you can stand your handbag up (in the dustbag) and it will keep its shape as normal.
Try this "Linen Purse Storage Bin" from The Container Store, generously sized to hold one to two larger handbags, or one large and two smaller sizes. We love the soft linen-cotton fabric and sturdy structure. If you are concerned about bag shape, you can try out these "Quilted Purse Shapers," as well.
Taking care of your MERSI vegan leather handbag is made to be simple, and to ensure long-lasting wear time. We're proud to ensure that following these tips can lengthen the life of your handbag, and allow it to look it's brightest and best. Prevention is always key, and will ensure a style that will always be a staple in your closet. Remember to always #havemersi and wear your vegan leather with pride!
Shop all vegan leather accessories here.
---