You might have heard of cannabis or marijuana – that controversial plant that has been the subject of debate, laws, and rap songs.
The substance in marijuana we usually associate with this "high feeling" is called Tetrahydrocannabinol or THC. It's a psychoactive compound that binds with your brain's receptors, resulting in an altered state.
But did you know that "weed" actually has over 100 different compounds, and a lot of them won't get you high? Some even have recognized health benefits.
This is why marijuana is used as a legitimate medical treatment. It's actually one of the biggest reasons for marijuana's legalization in some US states.
CBD and its health benefits
One of these compounds is cannabidiol or CBD. It has a similar structure to THC, minus the psychoactive properties. This means CBD won't get you high, but it does however, have the same relaxing and pain relieving qualities of THC.

CBD is gaining traction in the health and wellness world, thanks to its many positive effects.

One of its uses is as a pain reliever. CBD has been used as a natural painkiller for hundreds of years. It works by interacting and inhibiting the receptors of our endocannabinoid system (ECS), which is responsible for regulating certain bodily functions, including appetite, sleep, and pain.

CBD is effective at reducing chronic pain and inflammation. Some CBD products, like our Full Spectrum CBD Drops, can help you manage your pain better. For headaches and migraines, the CBD Infused Roll-On is a convenient way to roll that throbbing head pain away.

Of course, CBD is commonly used for relieving mental as well as physical stress. This anti-anxiety effect is often the main reason why people partake in marijuana use. Luckily, CBD has the same calming properties. It's been proven to be just as potent at relieving stress and helping fight depression
CBD is the perfect way to mentally relax after a tiring day. Our Destress CBD Roll-On Blend can relieve you of tension, anxiety, and mental exhaustion.

But did you know that CBD is also great for your skin? Indeed, CBD is an anti-acne powerhouse. This is because it is a natural antioxidant, and has anti-inflammatory properties that serve to protect skin cells from damage.
CBD is increasingly being found in a lot of skincare products, like our High Frequency Body Exfoliant and CBD High Frequency Body Lotion. Both use CBD to help calm irritated skin and reduce inflammation.

Increasingly, CBD has been proven to help combat or prevent some of the deadliest illnesses known. It's used to treat symptoms related to cancer, such as vomiting and nausea. It's also a neuroprotective substance, with studying focusing on using it to help cure epilepsy and other mental disorders. Promising studies have also seen CBD help cure diabetes, stop tumor growth, and treat substance abuse.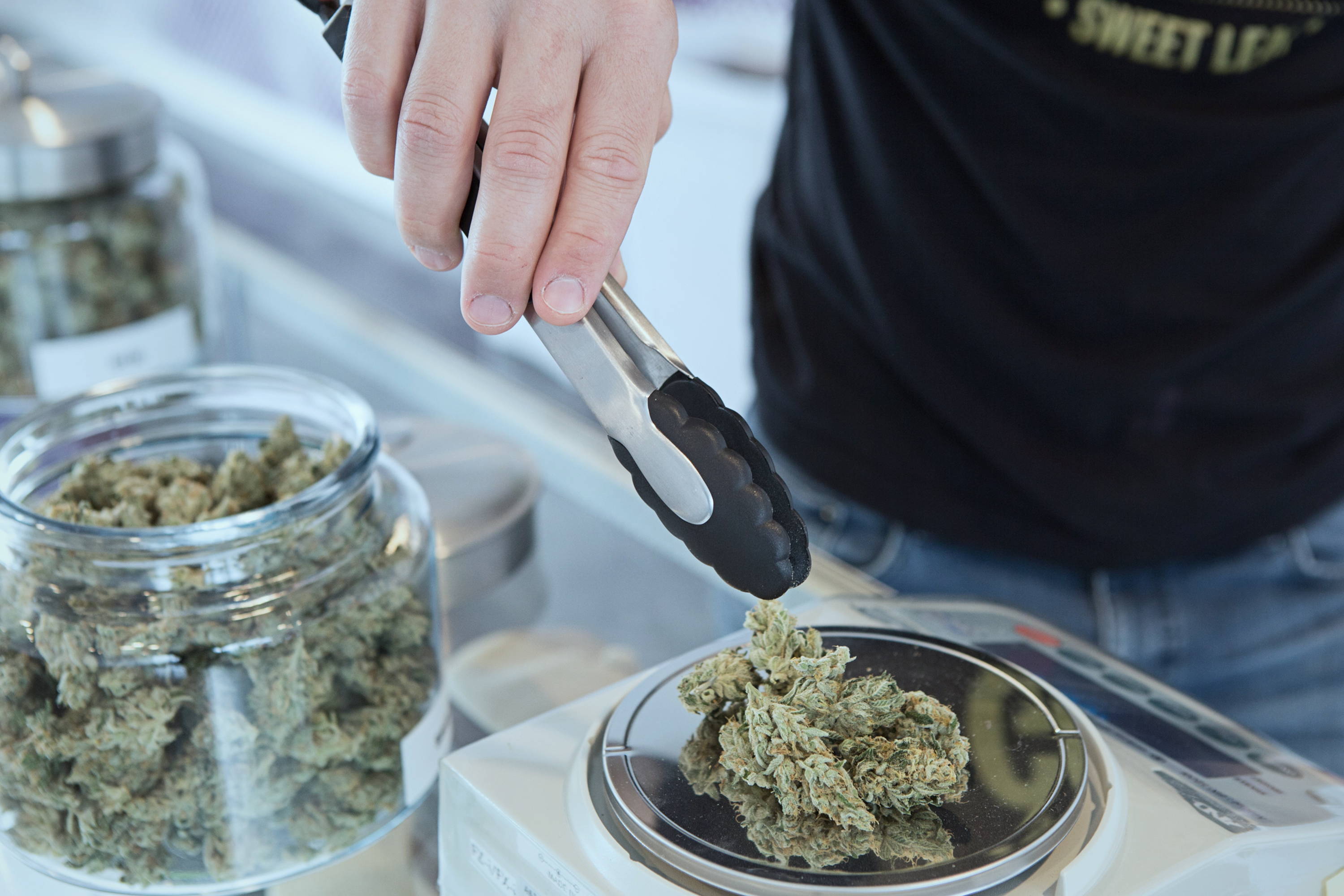 Bottom line: CBD is here to stay. While research is relatively new, it points to a lot of interesting and exciting effects. The only thing that needs to happen is for people to remove their own negative connotation with CBD and embrace its incredible benefits.
What do you think of CBD? Let us know in the comments below!
Liquid error (templates/article.gem-31627378747-template line 17): product form must be given a product
Liquid error (templates/article.gem-31627378747-template line 17): product form must be given a product
Liquid error (templates/article.gem-31627378747-template line 17): product form must be given a product
Liquid error (templates/article.gem-31627378747-template line 17): product form must be given a product
Liquid error (templates/article.gem-31627378747-template line 17): product form must be given a product